LEADING CAR RENTAL BRANDS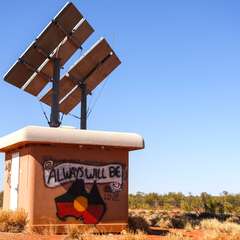 Graffiti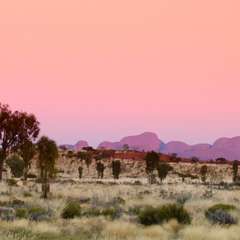 Kata Tjuta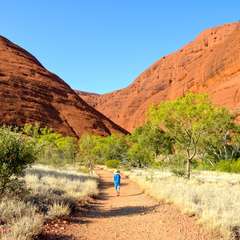 Olgas
Popular Rental Cars in Ayers Rock
Address: Ayers Rock - Visitor Information Centre, Yulara, Ayers Rock, 0872, Nt, Northern Territory. To check for other local car rental hire depot locations in Ayers Rock, select search above.
Going off road or to some out of the way place? Why not have an adventure with a 4x4 or SUV. Here are some examples to compare prices: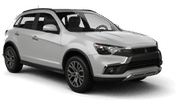 Mitsubishi Outlander


5 5

5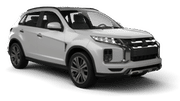 Mitsubishi ASX


5 3

5
Are you driving with a large group? See our wide range of 7, 9 and 12-seat people carriers (MPV's) van's and minivans. Here are some examples to compare prices: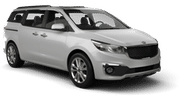 Kia Carnival


8 3

4
Note: These are indicative examples only. For accurate car comparisons and prices, enter your dates into the search above.
Ayers Rock (Uluru) - Driving Ideas Guide
There is nothing in the world that marks Australia as typically as the natural heart of Australia's red centre like Uluru.  For a short time in history it has been known as Ayers Rock, but fittingly the traditions of the local people who have lived here from the earliest of days, lend themselves to the natural language that they gave the rock.
This red dome on the flat landscape is strikingly solitary and meaningful. It is 3.6km long and rises up an imposing 348m from the surrounding bushlands of the desert landscape (867m above sea level). Amazingly two-thirds of the rock lies underneath the desert sand.
The rock is surrounded by Aboriginal sacred sites located around the base of Uluru and local traditions restrict entry to significant areas under Anangu law.  As the sun moves across the sky, the landscape of Uluru changes spectacularly, not only with the changing light, but also the seasons. This is one natural performance you cannot miss on the planet, in particular at sunrise and sunset.
In short, the World Heritage-listed Uluru is one of Australia's most iconic features of beauty and a must see in the midst of the Uluru-Kata Tjuta National Park.
You may have come here by rental car, or picked one up at the local airport. Here are a couple of suggestions to extend your experience by venturing a bit further out in your time here.
Ayers Rock (Uluru) to The Olgas / Kata Tjuta
44 min to The Olgas / Kata Tjuta (54.0 km) via Lasseter Hwy/State Route 4
Another phenomenon worth visiting is only a short drive from Uluru — it to, is a natural wonder and a cultural landmark, Kata Tjuta (the Olgas). These soaring domes of rock also glow at sunset and sunrise and are located less than an hour away from Uluru.
Kata Tjuta means "many heads" and is sacred to the local Aboriginal people from the Anangu tribe, who have lived in the area for over 22,000 years. It is an important focus of their spiritual life.
There are several areas to park the car and take a walk. Anything from an easy stroll to more difficult tracks abound, and we recommend you take a small backpack with water should you become thirsty.
The Walpa Gorge Walk is a track that gently elevates and passes by rare plants that eventuates in a grove of spearwood. Kata Tjuta is the Valley of the Winds Walk — which is moderately demanding, and rewards with breathtaking views. In some areas the 7.4km track is very steep, but it takes you to remote areas away from the crowds of tourists and through domes, creek beds and absolute silence.
Cultural tours can be taken here to learn some of the region's sacred history and Dreamtime stories which really are worth investing your time in to give you lasting memories.
Uluru—Kata Tjuta National Park is Aboriginal land and managed by both the Anangu traditional owners and Parks Australia. The park is fully recognised by UNESCO as a World Heritage Area for both its natural and cultural values.
Uluru to Kings Creek Station
3h 34 min to Kings Creek Station (282 km) via Red Centre Way
Kings Creek Station is located at the base of the George Gill Range only 36 kms from Kings Canyon. It makes a great place to stopover with your rental car for a night or so, if you are considering returning to Uluru.
Set on 2000 square kilometers of real Australian desert amongst desert oak trees, at the base of the beautiful George Gill Range, it remains a working station for cattle and camels alike. There is accommodation here to cater for all tastes including "glamping" where luxury tents are already erected for you.
Sipping a glass of wine while the sun sets, perhaps while you rest in the pool is one experience you won't forget in a hurry. If you are into camel burgers then this is the place to taste them.
This is also an excellent place to hitch a helicopter flight which will take you out over the Kings Canyon area to see the stunning vistas of rock formations, gorges and waterfalls.
Kings Creek Station to Kings Canyon
28 min to Kings Canyon (39.4 km) via Red Centre Way  Only half an hours' drive north, and you will be at Kings Canyon in Watarrka National Park. It ranks as one of Australia's most spectacular sights and the main attraction of the Mereenie Loop.  The road from Kings Creek Station to Kings Canyon is sealed.
(Warning: The Mereenie Loop Rd, is the short cut to Kings Canyon and part of the back road from Alice Springs. Most rental car companies won't permit their vehicles to be driven on it, unless they are 4WD's. We strongly recommend you don't be tempted to try this without permission and good planning).
Once here you will be rewarded with unforgettable scenery and spectacular views of the Canyon. You can leave your car and walk the 6km loop which takes around 4hrs, but this must be commenced before 9am on hot days. There is only one short steep climb after which the walk brushes by the canyon's edge before dropping down wooden stairs to the Garden of Eden. This a lush green pocket of ferns and prehistoric cycads around a peaceful and still pool. Further on the walk takes you through a group of giant beehive like domes created out of sandstone, represent the men of Kuniya Dreaming to the Luritja people.
The Kings Creek Walk (2km return) is another easy walk along the creek bed to a raised platform with views of the towering canyon edge.
Only 10km east of the car park, the Kathleen Springs Walk (one hour, 2.6km return) there is a pleasant wheelchair-accessible track which will lead you to to a waterhole at the opening of the gorge.
Travelling in the outback can be for all budgets and the areas cater well for tourists of all types. Cheaperthancars provides access to the best deals on car rental at key location points, as well as it's accommodation site Cheaperthanhotels which offers choices and deals across a whole range of stays.  We believe that saving on your accommodation and car rental will allow you to spend less and do more things when you get there, that often don't need to cost much.
Your Cheaperthancars Team