Brisbane Driving Ideas Guide
Travelling to Brisbane for the first time, you've probably got your camera ready to snap a few photos on the Southbank, holding a koala or taking one of the many ferries down the Brisbane River; then maybe visiting the iconic City Hall, before heading into one of the many eateries around town. Queenslanders affectionately call this Brisvegas.
But if you're looking to do something different with your time, consider jumping in your rental car and heading 1-2 hours out of town, to take in some of the unique experiences that the area has to offer.
Drive west to take in country atmosphere
A quick 45 minute drive out to Brisbane's west will have you in an atmosphere like a country town.

 

Samford and Mount Nebo has plenty of "artsy" cafes, craft shops, museums to wander into, while being surrounded with mountain scenery.
The Samford Valley Heritage Trail is a leisurely stroll that will not cost you a cent in the same area.

 

You get to walk past 13 historical sites with several points of interest including galleries. If you continue up to the nearby Mount Nebo or Mount Glorious you can also take in a mountain walk, topped off with some afternoon tea at one of the location's cafes.
Day trip out to Moreton or Stradbroke Island These huge islands of sand sit off the east coast from Brisbane, protecting the city from the Pacific Ocean.

 

Both islands are a short ferry ride from the shore, and offer exceptional beaches.
Try "glamping" on Moreton in style
If you want to turn your back on your comfortable city accommodation and stay in something alternative, why not consider "glamping" on Moreton Island.  For those not into lugging tents around, pitching them and digging latrines, you get to choose from a range of permanent tents with queen sized beds, en-suites and rooms either for 2 or 4.
It's a little more than 2 hours away which will involve a ferry crossing. You can take your car or choose to park it and go without it, then pick up one of several transport options available when you get off to get you to your place to stay for the night.
Driving south to New South Wales?
If you're heading south to New South Wales and want to take the scenic route, avoid the busy M1 motorway by taking the Nerang to Murwillumbah road. The trip takes around 2 hours each way, and is made up of narrow country lanes traversing some mountain ranges and deep valleys. There are plenty of places to stop for a coffee and a snack. If you're returning back to the bright lights of Brisvegas try the Mount Lindesay Highway which will keep you in the country.
At Cheaperthancars and Cheaperthanhotels we provide deals and a wide range of choice on car rental and accommodation, so that when you visit Brisbane you will be able to spend less and do more with the money you save.
Your Cheaperthancars Team
Cheaper Than Cars
Trust
9.3 / 10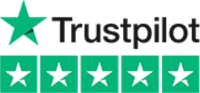 KNOW MORE ABOUT US
Who Are We.
You can search and compare the latest cheap rental car hire rates cheaper than what you can pay directly. For top brands you can pay less ! Rates are fully inclusive or as described ! No credit card fees and free cancellations* in many instances. What you see is what you get. When comparing check all the extra's put on by other operators. We make it easy for you – we just give you the best value with cheap car rental deals including the best brands, and latest car models, with more car rental pick up location depots, than anyone else around the world. Over 30,000 pick- up points and depots Worldwide.
Cheaper Than Cars
Our Advantages
Compare
Brands
Compare 800+ companies
Low Price
Guarantee
Top Brands - Big Savings
Lots of Pickup
Locations
30,000+ Locations Worldwide
WHERE AND WITH WHO WE OPERATE
Locations, Airports & Companies
LOCATIONS