LEADING CAR RENTAL BRANDS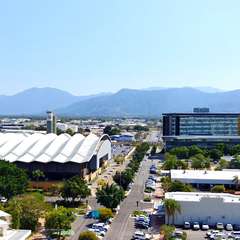 Buildings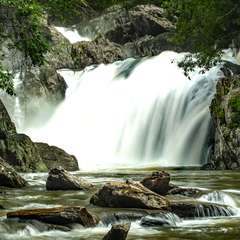 Crystal Cascades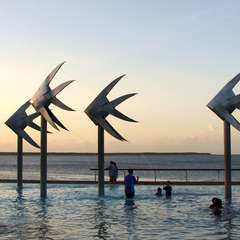 Esplanade Lagoon
Popular Rental Cars in Cairns
Address: Cairns - Downtown - Corner Shield & Abbott Street, Cairns, 4870, Qld, Queensland. To check for other local car rental hire depot locations in Cairns, select search above.
Going off road or to some out of the way place? Why not have an adventure with a 4x4 or SUV. Here are some examples to compare prices: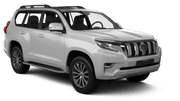 Toyota Prado


5 5

5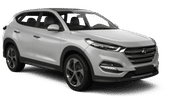 Hyundai Tucson


5 5

5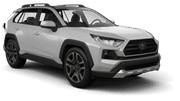 Toyota Rav4


5 3

5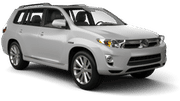 Toyota Kluger


5 6

5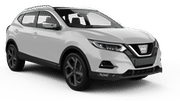 Nissan Qashqai


5 3

5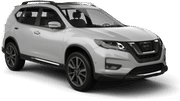 Nissan X-Trail


5 5

5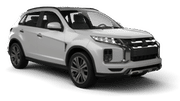 Mitsubishi ASX


5 3

5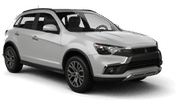 Mitsubishi Outlander


5 5

5
Are you driving with a large group? See our wide range of 7, 9 and 12-seat people carriers (MPV's) van's and minivans. Here are some examples to compare prices: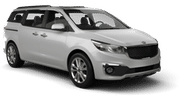 Kia Carnival


8 3

4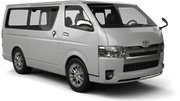 Toyota Commuter


12 6

4
Small cars that are easy to park, economy size is ideal for driving in those busy city streets. Here are some examples to compare prices: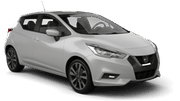 Nissan Micra


5 2

3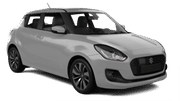 Suzuki Swift


5 2

3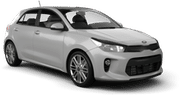 Kia Rio


5 2

5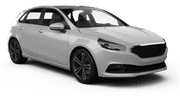 Holden Spark


5 2

3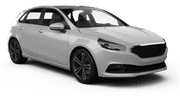 Hyundai Accent


5 2

5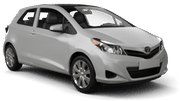 Toyota Yaris


5 2

3
Standard cars are comfortable and big – great for family trips and longer-distance travelling. Here are some examples to compare prices: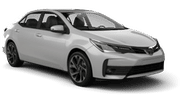 Toyota Corolla


5 4

5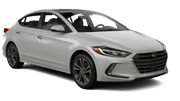 Hyundai Elantra


5 4

5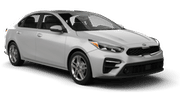 Kia Cerato


5 4

5
Note: These are indicative examples only. For accurate car comparisons and prices, enter your dates into the search above.
Cairns Driving Ideas Guide
If you are coming to Cairns for the first time it's highly likely that heading out to the Barrier Reef is one of the prime things that you have planned to do. Good choice.
But if you hop into your rental car, there are some incredible experiences to be had along the coast and up into the mountains and hills that surround Cairns, that are only around a couple of hours drive away.
The Daintree Forest
Just over two hours north of Cairns you will be whisked away into a forest reputed to be over 150 million years old in parts.  Welcome to the Daintree Forest.
This step into prehistoric times will expose you to some of the oldest and most interesting species on the planet.
We recommend that you head to The Daintree Discovery Centre which features a  23 meter high Canopy Tower, aerial Walkway , boardwalk tours,  and a display Centre. This is no ordinary forest, so we really do suggest you take the time to learn and enjoy your prehistoric time warp visit.
Mamu Tropical Skywalk
90 minutes south of Cairns is the Mamu Tropical Skywalk. There are spectacular views to be had walking the one-hour return trip along rainforest tracks and walkways that go high into the tree tops.  The chances are that you will see quite a bit of wildlife along the journey.
Arguably the best part if the 27 meter observation tower with its two viewing decks providing stunning views across the North Johnstone River gorge from the top of the tower.
Atherton Tablelands
90 minutes to the west of Cairns will take you up into the lush green valleys and mountains of the Atherton Tablelands. It may only be a short distance away, but this area really does have a different temperate climate which makes it feel like you are in another country. Even snow has been recorded here on rare occasions.
Expect to see miles of orchards, coffee and tea plantations as well as dairy farms.
There are also some spectacular waterfalls, and in particular you can find three memorable ones a short drive from Millaa Millaa on the Waterfalls Circuit, which begins 2kms east along the Palmerston Highway, and left onto Theresa Creek Road. Allow about an hour for this trip which will vary according to how much time you spend at each waterfall.
At Cheaperthancars and Cheaperthanhotels we offer a wide choice of discounted car rental and accommodation around Cairns, so that you can spend less and do more when you get there.
Your Cheaperthancars Team