LEADING CAR RENTAL BRANDS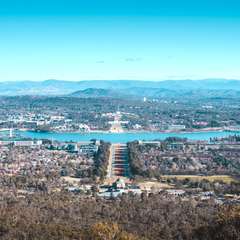 Aerial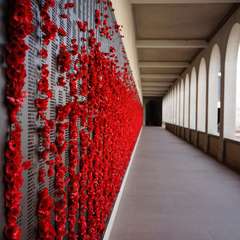 Australian War Memorial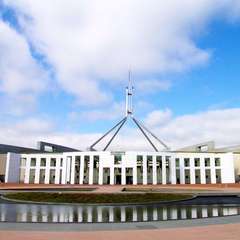 Parliament House
Popular Rental Cars in Canberra
Address: Canberra - Downtown - 65 Northbourne Avenue, Canberra, 2600, Australian Capital Territory. To check for other local car rental hire depot locations in Canberra, select search above.
Going off road or to some out of the way place? Why not have an adventure with a 4x4 or SUV. Here are some examples to compare prices: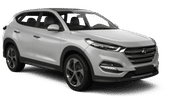 Hyundai Tucson


5 5

5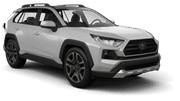 Toyota Rav4


5 3

5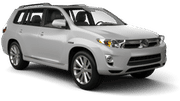 Toyota Kluger


5 6

5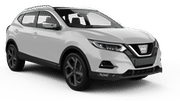 Nissan Qashqai


5 3

5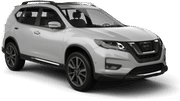 Nissan X-Trail


5 5

5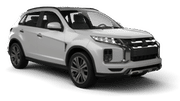 Mitsubishi ASX


5 3

5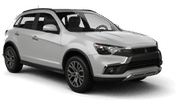 Mitsubishi Outlander


5 3

5
Are you driving with a large group? See our wide range of 7, 9 and 12-seat people carriers (MPV's) van's and minivans. Here are some examples to compare prices: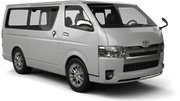 Toyota Commuter


12 6

4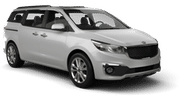 Kia Carnival


7 4

5
Small cars that are easy to park, economy size is ideal for driving in those busy city streets. Here are some examples to compare prices: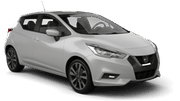 Nissan Micra


5 2

3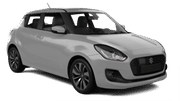 Suzuki Swift


5 2

3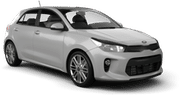 Kia Rio


5 2

5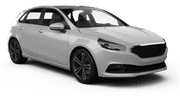 Hyundai Accent


5 2

5
Standard cars are comfortable and big – great for family trips and longer-distance travelling. Here are some examples to compare prices: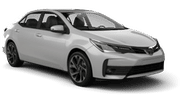 Toyota Corolla


5 4

5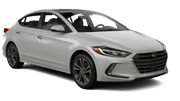 Hyundai Elantra


5 4

5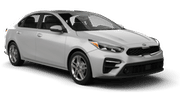 Kia Cerato


5 4

5
Note: These are indicative examples only. For accurate car comparisons and prices, enter your dates into the search above.
Canberra Driving Ideas Guide
If you are planning to come to Canberra, Australia's youngest capital, the chances are that you will have an interest in seeing democracy at work in Parliament House, delving into history at the Australian War Memorial or seeing some of the country's most prestigious Australian, Indigenous and Asian art collections at the National Gallery of Australia.  The capital is a strange mix of modern buildings and the natural environment, which is so much a feature of the Australian way of life.
But if you want to get a taste of something away from Canberra, take your rental car and venture a few short hours out of the capital to see some sites that will leave you with a lasting memory.
Here's our bucket list:
The Snowy Mountains
In 2.5 hours drive down the Monaro Highway you can be in the middle of the Snowy Mountains, where Australia's tallest mountain, Mount Kosciuszko can be found.
But, irrespective of the season, this is an idyllic destination to get away to for a few days, or just a day trip.  In the summer months, the mountain air is still cool, and in the middle of winter the Australian landscape is transformed, under the frosty landscape and snow capped peaks. Experiencing the cold in Australia runs completely contrary to the country's sun baked reputation and is worthwhile memory.
Modern ski resorts with European style places to stay and places to party in après-ski, after a night on the slopes in winter, abound, but if you come here in the other seasons, Kosciuszko National Park still offers stunning mountain landscapes, lakes, rivers and plentiful activities for the more adventurous, including kayaking, mountain biking, camping , bushwalking, rafting and caving all available.
The Yarrangobilly Caves
Australia has no shortage of natural phenomena's, some that are not that well known. About 2.5 hours out of Canberra, down the Monaro Highway and turning off at Tumut, you can head in the direction of the most beautiful limestone karst cave systems in Australia
NSW Southern Highlands
Midway between Sydney and Canberra, turn off into the Southern Highlands.  Within 2.5 hours you can be in the midst of historic towns like Bowral and Berrima.
Alternatively, if you take one of the roads towards the South Coast, you will descend down winding lanes off of the escarpment, taking in some spectacular views, such as from Fitzroy Falls, before entering the ever popular Kangaroo Valley.  Make sure you have your camera handy for some stunning and unforgettable shots of the landscape.
Yet again, if a day trip is too short to soak up the atmosphere, and you want to absorb the experience more, consider stopping over in one of the many places to stay in the area. You won't be disappointed. Cheaperthancars and Cheaperthanhotels offer great deals on car rental and accommodation so that when you are in and around Canberra, you will be able to spend less and do more with the savings.
Your Cheaperthancars Team