About British Airways (BA)
The flag carrier airline of the United Kingdom, British Airways (BA), is the second largest airline in the U.K, with its main hub at London Heathrow Airport. The airline is part of the world's third-largest airline group, International Airlines Group (IAG), and a founding member of the Oneworld airline alliance. British Airways operates domestic, regional, and international flights to more than 160 destinations, and one of the few airlines flying to all six populated continents.
In tandem with codeshare agreements, joint ventures, and its own franchise and subsidiary fleets, British Airways accommodates 45 million passengers per year, with a wide array of flights to top tourist destinations such as Paris, New York, and Rome. Although domestic and regional destinations are the carrier's bread and butter, flights from London-Heathrow to Ibiza, Palma, and Venice are among the most popular routes. The airline is also one of the top carriers for seasonal flights to the Greek Isles, Cyprus, and Turkey. From Iceland to Israel, Jersey to Jordan, USA to Australia, British Airways earns its national carrier stripes as one of the most recognizable and versatile airlines in the skies.
Getting a cheap car rental is far more likely when you pair an British Airways flight with a vehicle from Avis, National, Hertz, Alamo, Budget, Dollar, Enterprise, Europcar, or Sixt. And we can help you get an even better deal on minicars, compact and economy sedans, SUVs, premium and luxury fullsized sedans, estate wagons, 7-12 seater minivans, and even specialized vehicles such as convertibles, pick-up trucks, and cargo vans.
Tips for British Airways Passengers Renting Cars
Last-minute travel often means paying higher fares at the ticket counter, and ostensibly, the car rental kiosk. Book in advance to score the best fares and top car hire deals.
Your credit card and/or personal auto or home insurance may cover any excess amounts not covered by the standard Collision/Loss Damage Waiver (CDW/LDW) that's included in your rental. Be aware that additional coverage from the car hire provider may in fact duplicate your third-party policy, and therefore, unnecessary.
Like anything else involving travel, doing a bit of homework will save you money — and heartache somewhere down the line. Read the terms and conditions of your airline car rental agreement thoroughly to avoid nasty surprises in the form of surcharges and fees when you drop-off the vehicle and settle the bill.
Most car rentals these days are pre-equipped with an offline GPS unit built in to the dashboard. You'll generally pay to bring the system online — unless you score on a special promotion. The alternative is to use your hands-free mobile device for navigation, which is really no different than GPS — in fact, your phone shares the same system. Check with your mobile wireless provider about roaming charges. It could save you a bunch of money.
You'll save by dropping off your car hire at the same airport location you rented it from.
Additional driver fees vary by city, state, and country. You'll pay a daily fee in some places. British Airways car rentals allow a maximum of two additional drivers, both of which must be 25 years or older, and have a return ticket.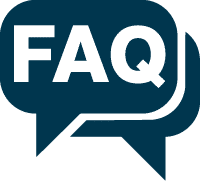 Frequently Asked Questions about car rental when flying British Airways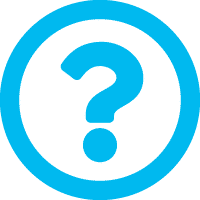 1. Does British Airways have the best rates for car rental at the airports that it flies into?
British Airways does and it doesn't. Also it is not a car rental company and not their main business.
Competition among other rental companies is intense into the destinations that it flies into. Even large airports like the UK's London Heathrow and Manchester where it is the largest airline, as well international airports across Europe and the United States for example are heavily competed with.
This also means that rates are constantly changing and even with British Airways buying power, you may get a great deal, but the chances are that you are best served by an online broker, like Cheaperthancars, who work together with the combined power of many airlines and rental companies in their shared platform network, that provides choice and price keen pricing.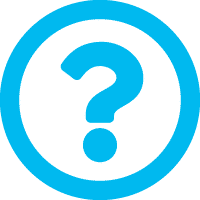 2. Does British Airways have deals that are exclusive to its customers with car rental companies?
From time to time deals are put up online through the websites of Europcar, Avis, Hertz, Sixt and National etc on their specific car rental company websites, with British Airways, but there is no guarantee that they are cheaper, and it takes a lot of effort to monitor them. So it is wise and easier to compare using an online car rental travel agent whose functions it is, to do the comparing for you, and provide you with the best rates. For last minute flights, there really is no other efficient alternative to compare.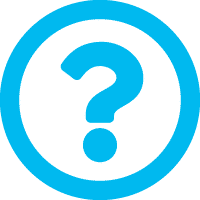 3. When is the best time to find the cheapest British Airways tickets and car rental into Europe?
In short, book ahead, whether its for a low season or high season.
British Airways is no different other airlines as well as car rental companies who rely on them for a lot of their customers bringing them to their rental desks. The best deals are booked in advance.
If you book a special deal, book your car hire immediately, because you can be sure that the demand for rentals will be high and you need to get in before the prices rise.
Seasons can play a big part as well. For example booking in January and February, compared to June or July when you fly to popular European car rental destinations like Spain, France, Portugal and Italy may provide savings in excess of 50%. around Easter, school holidays and Christmas / New Year may equally require early booking to avoid being charged almost double.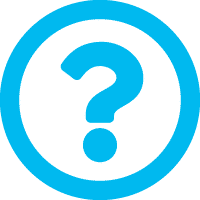 4. When is the best time to book my British Airways flights with car rental for peak season?
For most of the UK and Europe it is recommended to make your reservation at least 6 months ahead or more for the sake of availability and price. Travel to other destinations around the world is not different. Peak seasons are usually June, July, August and September, school holidays, public holidays around Easter, Christmas and New Year. Sporting events such as football and rugby can see large numbers of fans travelling, often with the need for a car to get to the stadium – and this can occur at relatively short notice as fixtures come up late, due to the uncertainty of results. Plan your arrangements in advance for World, or, European Cup periods, involving English or British clubs.
If you are flying with British Airways to the Southern Hemisphere, such as South Africa, Australia or New Zealand, be aware that the summer effects a longer holiday season around December through January. Book at least 6 months in advance for these peak holiday periods.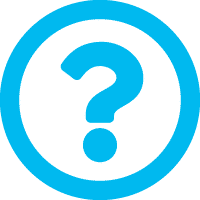 5. Will my British Airways frequent flyer points benefit the price on my car rental?
The British Airways Executive Club program, currently does not have a frequent flyer program that can be used directly with car rental companies for discounts. However, you can log into your account and earn Avios points from car rental bookings, which then can be used inside the program.
Currently, the participating car rental firms are:
- Avis. You can obtain 500 Avios per rental car booking with Avis or more.
- Budget. Here you can earn 100 Avios per day with Budget rental cars.
- Maggiore. You'll collect 2 Avios per €1 spent (with a minimum earn of 500 Avios).
- Zipcar. You'll collect 1,000 Avios when you join Zipcar and an additional 50 Avios for every booking.
Usually it's better to compare the prices v the benefits and car models to assess if these benefits are best purchased through Cheaperthancars or other another broker and Rental Company. In our experience it usually is better not to take the Avios points, but we recommend you check if you have the time. You'll probably end up with the same rental company and pay less.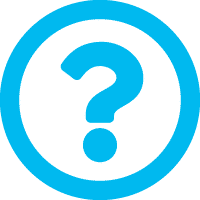 6. Does British Airways offer a car rental discount?
Yes and no. British Airways doesn't operate a car rental company directly, but it does have a partnership with Avis that offers benefits for its Executive Club Members and fast tracking at service counters. Usually it's better to compare the rates on offer with a comparison online car rental website, such as Cheaperthancars or similar, since the discount rates offered usually exceed the benefits and prices offered on this scheme, simply because of the sum total of car rental companies competing, combined with the buying power of partners in, for example, the Cheaperthancars network, exceeds that of any single airline like British Airways. Always compare.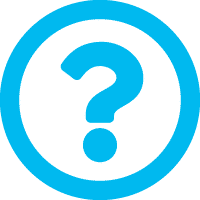 7. What discounts are available on car rental with British Airways and Avios?
Discounts of over 10% are usually included into the rates that you see, but remember British Airways doesn't operate a car rental company directly; it is just a large airline with many of customers and 10% is usually off of an inflated retail price anyway. Therefore, it's best to check car rental prices of other online rental brokers that will usually give you better savings. Even rental companies like Budget and Avis provide cheaper prices most of the time on comparison websites. Shop around if you have the time or use the search tool found on this site for your destination which will save you a lot of time.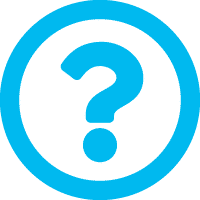 8. Do British residents get cheaper rates when flying overseas and into the UK with British Airways?
It varies. Prices displayed are usually subject to the residency and location of the user with British Airways partnership with Avis and Budget. It's the same with online discount comparison websites like Cheaperthancars and Rentalcars that offer more rental companies, vehicles and discount choices.
So for example, if you are an EU, US , Canadian, Australian NZ resident, your rates may be substantially different than if you are a British resident. That's because the car rental companies are targeting users that they can get the most money out of, or the most sales. UK residents enjoy substantial discounts with online comparison websites which we recommend that you should use to ensure that you are getting the best prices.
Car rental companies can detect where you are booking from by the IP address of your computer or smartphone, and also ask at the time of booking which country you are a resident of, then match it to your passport or ID documents at check in.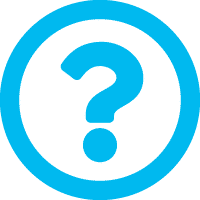 9. Will I get compensation for my car rental booking if British Airways cancels my flight?
It depends. Usually within 24-48 hours full cancellation rates can apply. Outside of that changes can usually be made. If the car rental company is aware of your arrival details involving cancellation or delay they can exercise leniency – but don't rely on it.
For that reason make sure you have cancellation for arrangements on a travel insurance or car rental booking insurance.
Denied or delayed boarding compensation by British Airways can offset any car rental losses.
Under the EU Regulation EC 261/2004:
i. Short distance flight cancellation and delays, for example with UK/Europe – up to 1500km – could provide you with €250 compensation.
ii. Mid-distance flight delays – from 1500km to 3500km – could give you up to €400.
iii. Flights to long distance destinations– over 3500km – may offer you €600.

Under the UK legislation, post Brexit compensation is for:
i. Short distance flight cancellation and delays – up to 1500km –£220 compensation.
ii. Medium distance– from 1500km to 3500km – £350 compensation.
iii. Long distance - over 3500km – £520 compensation.

These conditions could change, so it is important that you check official government or authority websites for more details.
British Airways is usually quite efficient at processing compensation that will help you offset any rental car losses.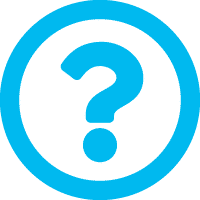 10. Will my car rental firm be aware if my British Airways flight is delayed or has cancelled?
If you reserve your British Airways flight through an online car rental comparison website such as Cheaperthancars, an option is usually offered to enter your flight details into the booking process, which then get's transmitted electronically to the car rental vendor with whom you have a reservation. This is also usually optional, although it's sensible to provide this information in case you are not in as position to notify the car rental company.
As additional cover a telephone number of the car rental depot or vendor is often supplied on your reservation voucher. Always use the customer service supplied by the online booking service on the "manage my booking" link, if language is an issue, as they can usually help.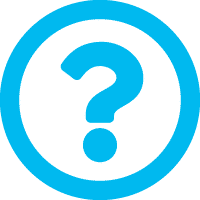 11. Can British Airways help if there is a problem with my car rental booking?
British Airways is not a car rental company and does not deal directly for service on behalf of customers with car hire vendors – your contract is with the car rental company who you should contact.
As a reserve back up, you can always call British Airways or the online rental car provider that you have chosen to book with and use the customer service chat service from your smartphone to help.
Usually an online car rental company offers better support as they are constantly specialising in car rental matters with great volumes, but ultimately it is down to the car rental company. Rental desks at airports can sometimes be under pressure, especially in high demand periods or flight delays, and a helping hand from these other areas can sometimes help if you are not being looked after correctly.