Leading car rental brands
Cheaper Than Cars
Trust
9.3 / 10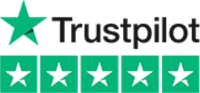 Popular Rental Cars in Dunedin Central
Address: Dunedin - 874 Princes St, Dunedin Central, 9016. To check for other local car rental hire depot locations in Dunedin Central, select search above.
Going off road or to some out of the way place? Why not have an adventure with a 4x4 or SUV. Here are some examples to compare prices:
Toyota Highlander


5 5

5
Toyota Rav4


5 3

5
Small cars that are easy to park, economy size is ideal for driving in those busy city streets. Here are some examples to compare prices:
Toyota Yaris


5 2

3
Standard cars are comfortable and big – great for family trips and longer-distance travelling. Here are some examples to compare prices:
Toyota Corolla Hatch/Sedan


5 4

5
Note: These are indicative examples only. For accurate car comparisons and prices, enter your dates into the search above.
Dunedin Driving Ideas Guide
If you've landed in Dunedin for the first time, you may be confused with thinking that you are in Scotland.  Dunedin is one of the best preserved Victorian and Edwardian cities in the Southern hemisphere and holds its Scottish cultural heritage close to its heart in the grey granite architecture.
As a student town, full of youthful spirit has no shortage of pulsing nightlife, fantastic pubs and is topped off with the famous Speight's brewery.
It is also the gateway to the Otago peninsula which has a wealth of nature from albatross to penguins and fur seals. You may even get lucky to glimpse a rare sight of occasional killer whales making it in close to shore in search of seals.
But if you are thinking of putting the keys of your rental car into the ignition, and stepping on the gas, to do something out of town, then we have come up with some ideas about great places to visit for a day, or a short overnight.
Dunedin to Larnach Castle
20 mins from Dunedin — 13 km
So you thought castles didn't exist in the Southern hemisphere.  Well this one, built in 1871 is New Zealand's only castle.  Fully restored, this gothic architected building with antiques provides an insight into Victorian living at its best.  Its a must see, with stunning views of the harbor and the opportunity to delve into some scandalous family history that surrounds it.  Before you leave, make sure you have a wander through the grounds — rated as a Garden of International Significance.
Dunedin to Moeraki Boulders
1 hour from Dunedin — 76 km
There is a natural phenomena waiting for you along the windswept, gusty Waitaki coast. Huge spherical boulder that are millions of years old and accessible from the beach are to be found here. According to mystical Maori legends these boulder are gourds washed up from the wreck of a canoe. See for yourself and stretch your imagination.
Dunedin to Southland Welcome Rock Trails
3 hours from Dunedin — 256 km
This is a longer trip which may make you consider spending an overnight in some local accommodation. The Southland's Welcome Rock Trails in Garston offers an experience in the outdoor landscape that you will never forget.  This single cross country trail allows you to walk or cycle, the hand build track along one of New Zealand's longest water races, and discover rare scenery and landscapes.  To do this trip justice we recommend you allow a full day trip to enjoy the elevated high country and stunning. Consider an overnight stay in one of the country huts or retreats to view the sun setting amongst the hills, with a glass of wine and a spa bath. Yes they do exist here.
At Cheaperthancars and Cheaperthanhotels we believe that by spending less you can do more when you get there on your rental cars and accommodation. We have a wide range of choices to suit all budgets in and around Dunedin. Enjoy your trip!
Your Cheaperthancars Team
KNOW MORE ABOUT US
What We Do
We help travellers get the very best deals on rental car hire around the World. We have all countries and regions covered from the USA, Canada, UK and Europe, to Latin America, Africa, Asia, Oceania and more.
Here, you can search and compare the latest cheap rental car hire rates cheaper than what you can pay directly. For top brands you can pay less! Rates are fully inclusive or as described ! No credit card fees and free cancellations* in many instances. What you see is what you get. When comparing check all the extra's put on by other operators. We make it easy for you – we just give you the best value with cheap car rental deals including the best brands, and latest car models, with more car rental pick up location depots, than anyone else around the world. So now you can choose from over 30,000 pick - up points and depots Worldwide and of course, in the same country that you live in.
Cheaper Than Cars
Our Advantages
Compare
Brands
Compare 800+ companies
Low Price
Guarantee
Top Brands - Big Savings
Lots of Pickup
Locations
30,000+ Locations Worldwide