Leading car rental brands
Cheaper Than Cars
Trust
9.3 / 10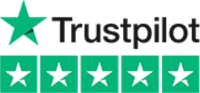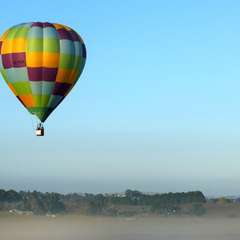 Balloon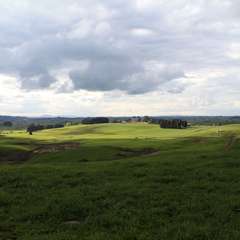 Farmlands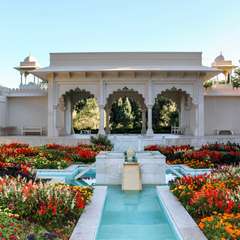 Hamilton Gardens
Popular Rental Cars in Hamilton
Address: Hamilton - 4 Vialou St, Hamilton, 3204, Xx. To check for other local car rental hire depot locations in Hamilton, select search above.
Going off road or to some out of the way place? Why not have an adventure with a 4x4 or SUV. Here are some examples to compare prices:
Toyota Highlander


5 5

5
Toyota Rav4


5 3

5
Toyota Prado


5 5

5
Holden Trax


5 3

5
Are you driving with a large group? See our wide range of 7, 9 and 12-seat people carriers (MPV's) van's and minivans. Here are some examples to compare prices:
Hyundai iMax


8 4

4
Small cars that are easy to park, economy size is ideal for driving in those busy city streets. Here are some examples to compare prices:
Toyota Yaris


5 2

3
Standard cars are comfortable and big – great for family trips and longer-distance travelling. Here are some examples to compare prices:
Toyota Corolla Hatch/Sedan


5 4

5
Note: These are indicative examples only. For accurate car comparisons and prices, enter your dates into the search above.
Hamilton - Waikato Driving Ideas Guide
This landlocked city of Hamilton -Waikato sits apart from the coastal cities and towns that cover New Zealand, but what it lacks in personality it makes up for in the beauty of the surrounding region.
Sure you'll find pulsating bars and nightlife around Hood St and Victoria St, plus excellent restaurants and side walk cafes, but the chances are that when you arrive in Hamilton, you will be searching for something extra, so as to take advantage of your rental car and the freedom that it offers.
So we came up with some driving ideas to make this a really exceptional visit.
Not far from here you'll find caves glistening in the dark with glow worms, stunning river walks, black sandy beaches, beautifully green gardens and many more scenic highlights.
Hold tight, grab the steering wheel of your rental car and set your compass to one of our local Hamilton-Waikato drive suggestions.
Actually, we've separated out these ideas, but if you wish to, you can combine them, as they are all to be found in a similar direction down the SH39.  You'll just need more time to enjoy them, perhaps with a night stay or two if you want. Here goes:
Hamilton to Waitomo Caves
1 h to Waitomo Caves (74.7 km)
Head south out of Hamilton down the SH39 and head to Waitomo.
Here, beneath the lush green hills of Waitomo there is a hidden a labyrinth of amazing caves, sinkholes and underground rivers. Waitomo in Maori language comes from the word "wai", which means water.
These caves were formed by subterranean streams of water pushing through the soft limestone substrata for many thousands of years.  Around the many stalactites coming down from the ceilings and stalagmites growing up from the floor of the caves, you will see vast star like galleries of glow worms on the cave walls.  If you've never seen them before, it will be a special sight to encounter as you wonder how these creatures come to populate and display so incredibly their lights.
We would suggest that the best way to see the caves is by doing either a walking tour or a boat tour.  If you're more adventurous there is blackwater rafting on rubber tubes where you will end up crawling, swimming or simply floating through the glowing caves in darkness.  So bring some gear to change into after you get really wet. There's no doubt this trip will leave you with a lasting impression.
Hamilton to Pirongia Forest Park
1 h 41 mins to

Pirongia Forest Park

(65.5 km)
Heading south west of Hamilton along the SH 39 where you will arrive at this glorious park.
This is a place where we suggest you that you take a small backpack, as there are walks leading to mountain summits, caves and incredible river gorges.  Along the way try nibbling the horopito bush which is one of New Zealand's natural spices. Put that in you dish and eat it.
The Pirongia Forest Park has three extinct volcanos - Mount Pirongia (959 metres), The Cone (945 metres) and Mount Karioi (756 metres). Although covered in dense forest the vegetation changes as the altitude increases.  Depending on how long you have, there are walking tracks from 1 hour to 10 hours.
One area that we suggest is the walk to the Kaniwhaniwha Caves, close to the beginning of Bell Track. Here you can walk through 20 metre main cave with a short crawl at some point. You'll need waterproof boots as the floor is wet and torches are also needed. The park is a mecca for wildlife where you may be lucky to see of tui, kereru (wood pigeons), bellbirds, harriers, kingfishers and pipis plus many more.
So if you're into nature in New Zealand, yet again this place scores highly on the must do list.
Hamilton to Kawhia Harbour
1 h 22 mins to

Kawhia Harbour (

Arrive around · Leave around ·

85.3 km)

This is another drive down the SH39 out of Hamilton. But it's well worth the trip.
This is a drowned river valley system on the Tasman Sea coast that has formed into Kawhia's Harbour. There is a large bar of black sand along the ocean beach, and if the low tide is in the afternoon, Kawai's hot water beach will provided you with the opportunity of a sandy beach spa with the sun going down.  Try finding that anywhere else in the World.
To find these springs, you will need to drive to the end of Te Puia Road and wander over the dunes.
A significant area on the northern shore of the inner harbor, is the final place of rest for Tainui Waka, the Waikato Maori people's migration canoe.  Here, two large stones stand upright to signify the stern and prow of the buried canoe. These stones are reached on the walk to Maketu Marae.
These locations really do deserve more time spent in them, so rather than making a quick dash in and out consider stopping combining them in one visit over for a night or two at one of the many budget accommodation or quality places to stay in the areas.
At Cheaperthancars and Cheaperthanhotels we offer a wide selection of rental cars and accommodation deals. We believe that the less you spend, the more enjoyment you will have when you get there.
Your Cheaperthancars Team
KNOW MORE ABOUT US
What We Do
We help travellers get the very best deals on rental car hire around the World. We have all countries and regions covered from the USA, Canada, UK and Europe, to Latin America, Africa, Asia, Oceania and more.
Here, you can search and compare the latest cheap rental car hire rates cheaper than what you can pay directly. For top brands you can pay less! Rates are fully inclusive or as described ! No credit card fees and free cancellations* in many instances. What you see is what you get. When comparing check all the extra's put on by other operators. We make it easy for you – we just give you the best value with cheap car rental deals including the best brands, and latest car models, with more car rental pick up location depots, than anyone else around the world. So now you can choose from over 30,000 pick - up points and depots Worldwide and of course, in the same country that you live in.
Cheaper Than Cars
Our Advantages
Compare
Brands
Compare 800+ companies
Low Price
Guarantee
Top Brands - Big Savings
Lots of Pickup
Locations
30,000+ Locations Worldwide