Leading car rental brands
Cheaper Than Cars
Trust
9.3 / 10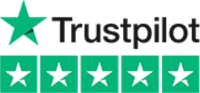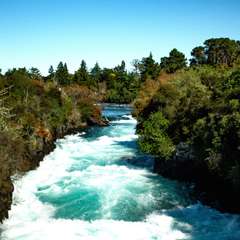 Huka Falls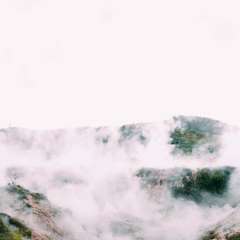 Mountain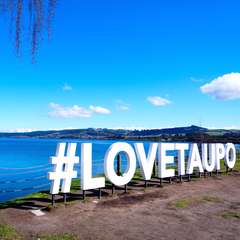 Taupo Sign
Popular Rental Cars in Taupo N.i.
Address: Taupo - 56 Spa Road, Taupo N.i., 000000000. To check for other local car rental hire depot locations in Taupo N.i., select search above.
Going off road or to some out of the way place? Why not have an adventure with a 4x4 or SUV. Here are some examples to compare prices:
Toyota Rav4


5 3

5
Toyota Highlander


5 5

5
Note: These are indicative examples only. For accurate car comparisons and prices, enter your dates into the search above.
Taupo Driving Ideas Guide
It's not hard to imagine why you are coming here. Taupo and the local Great Lake Taupo region is surrounded by volcanic mountains, snow capped peaks in winter and a host of many events all year round.
It has the largest freshwater lake in Australasia and mountains that are internationally known, forming the World Heritage area of Tongariro National Park, and Mt Ngauruhoe. No wonder Mount Doom in Peter Jackson's Lord of the Rings trilogy was filmed here.
So without much further thought, we thought we would get you started on some of the best short drives in the region.
Taupo to Tongariro National Park
1 h 22 min to

Tongariro National Park

(103.0 km)
Driving out along Lake Taupo's eastern shore past Motutaiko Island, follow the signs to join the SH47, which then tags along the western side of the three magnificent snow-capped volcanoes that form the Tongariro National Park. It's a World Heritage Site and New Zealand's oldest national park.  It didn't take long for the locals to preserve this beautiful area for eternity.
There are outstanding vistas of Mount Tongariro at 1968m, Mount Ngauruhoe at 2287m, and next Mount Ruapehu, the highest peak at 2979m.
After your adventure to this amazing place take the Desert Highway plateau which has the highest elevation of any road in New Zealand. Make sure you have car window open to suck in the fresh mountain air.
Taupo to Blue and Green Lakes and Buried Village
1h 25 min to Blue and Green Lakes and Buried Village (105.0km)
Head north out of Taupo on the SH5, then join the Tarawera Road (30A) for an outstanding scenic drive past California redwoods and mountains with tree ferns with the most unusual . Above Blue Lake (Tikitapu), you will see the stunning blue color from the lights reflection on the lake floors rhyolite and pumice. Close by you will see Green Lake (Lake Rotokakahi) which has a lake floor of sand reflecting emerald green, provided the light conditions are favorable.
You might want to stop over at the Buried Village (Te Wairoa) to visit its museum, waterfalls and geyser.
Taupo to Napier
1 h 46 min to Napier (141.1 km)
Journey down the Thermal Explorer Highway and you will experience jaw dropping scenes across the landscape.  It's a winding road with mountains that are covered in trees, and as you descend into Napier there are outstanding views of Hawkes Bay.
This coastal town has the affectionate reputation of being of Art Deco architecture and having an Art Dec Trust shop to buy presents for your friends back home.
Taupo to Huka Falls, Rainbow Mountain Scenic Reserve, and the Aratiatia Rapids

50 min

to Rainbow Mountain Scenic Reserve

(60 km)
Driving north up the SH5 north for around 6 minutes and only 5kms from Taupo to Huka Falls, you will see one of the most popular attractions in New Zealand.  The Maori word 'Huka' translates to "foam" and it is aptly named. This 100m wide river that drains Lake Taupo is forced into a 15m gap, down through a gorge that thunders in a dramatic roar.
Another 8km along is the Aratiatia Dam. If you get there before 10am, 12pm or 2pm ( 4pm during summer) go and stand on the bridge next to the power station. You will hear sirens just before the dam gates open, belching a huge volume of water from Lake Taupo, transforming the stream into a gush of foaming white water.
Drive another 47km north to Rainbow Mountain Scenic Reserve.  Here you can see the aqua-blue lake and majestic deep ochre-red cliffs of Maungakakaramea, with traces of steam coming from the geothermal springs.
If you want to spend a bit more time around some of these places we suggest that you consider one of the many accommodation options outside of Taupo.  There's quite a lot to choose from depending on where you go.
At Cheaperthancars and Cheaperthanhotels you will find great deals on rental cars and accommodation in and around Taupo. We believe that by spending less you will be able to do more when you get there.
Your Cheaperthancars Team
KNOW MORE ABOUT US
What We Do
We help travellers get the very best deals on rental car hire around the World. We have all countries and regions covered from the USA, Canada, UK and Europe, to Latin America, Africa, Asia, Oceania and more.
Here, you can search and compare the latest cheap rental car hire rates cheaper than what you can pay directly. For top brands you can pay less! Rates are fully inclusive or as described ! No credit card fees and free cancellations* in many instances. What you see is what you get. When comparing check all the extra's put on by other operators. We make it easy for you – we just give you the best value with cheap car rental deals including the best brands, and latest car models, with more car rental pick up location depots, than anyone else around the world. So now you can choose from over 30,000 pick - up points and depots Worldwide and of course, in the same country that you live in.
Cheaper Than Cars
Our Advantages
Compare
Brands
Compare 800+ companies
Low Price
Guarantee
Top Brands - Big Savings
Lots of Pickup
Locations
30,000+ Locations Worldwide