About Qantas Airways (QF)
Qantas Airways Limited (QF) is Australia's national airline and its largest airline by passenger traffic and international destinations. With its primary hub at Sydney Airport (SYD), Qantas operates service to over 55 domestic and regional destinations within Australia and New Zealand, as well as 27 international destinations in 14 countries throughout Africa, Asia, Europe, Oceania, and North and South America. Its secondary hubs include airports in Brisbane, Melbourne, Perth, and Adelaide, and its focus cities feature Cairns, Darwin, Los Angeles, and Singapore.
Qantas also holds a number of subsidiary carriers including QantasLink and Jetstar Airways, while maintaining codeshare agreements with over 30 airlines worldwide.
Top destinations serviced by Qantas feature a diverse array of locations scattered across the globe, including but not limited to Japan and Vietnam in Asia; Johannesburg in Africa; New York City and Rio de Janiero in the Americas; and Tasmania (Hobart, Launceston) and Western Australia (Perth) in Oceania. Beyond the spectrum of international travel, Qantas has nearly a two-thirds share of all passenger travel in Australia and New Zealand, truly earning the badge of flag carrier for the region.
Although Qantas isn't a "low-cost" airline by definition, you can still get a great deal on a cheap Qantas car hire when you match your flight to rentals from the leading companies — Avis, Budget, Hertz, Europcar, Sixt, and Thrifty. And we're here to offer additional savings on the full range of vehicles. Choose from minicars, compact and economy sedans, standard and intermediate 4-door cars, and premium and luxury fullsize models from trusted manufacturers. Likewise, you'll save big on SUV rentals in the mid, standard, and fullsize categories, while larger groups won't break the bank on a 7-12 seater minivan.
Tips for Qantas Airways Passengers Renting Cars
Qantas airline car rentals may be eligible for bonus Frequent Flyer Miles for both domestic and international bookings.
Your car hire will almost certainly come with a GPS, but there's usually a fee to use it. Before selecting the option, it might be a good idea to check your mobile data plan to see if you'll be subject to international roaming charges — should you decide to use your mobile device for navigation. Generally speaking, it's probably cheaper to pay for the GPS.
Your car hire will come with a standard Collision Damage Waiver (CDW) — aka Loss Damage Waiver. Many credit card travel insurance plans cover the additional Collision Damage Excess Waiver — an additional option offered by car rental companies. You can save on your rental by making sure you're covered by your credit card.
Many car rental providers will charge a fee to use your own child seat. In many cases, it's cheaper to rent one from the car hire company.
Age restrictions for renting a car vary by provider and country, but generally speaking, you must be 25 years or older to rent a car without incurring additional fees.
To avoid unnecessary hassles at the car hire kiosk, it's recommended that the credit card you're using to secure the rental has the following: (1) At least 6 months of validity after the rental period ends; and (2) More than enough available credit to cover the variable "hold" put on the card as a deposit.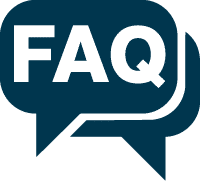 Frequently Asked Questions about car rental when flying Qantas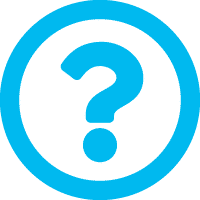 1. Does Qantas have the best rates for car rental at the airports that it flies into?
Qantas does and it doesn't. Also it is an airline and not a car rental company. Therefore, it's not their main business.
Internationally, in our experience, it generally doesn't. For visitors into its home country of Australia and New Zealand, and outbound flights to major destinations at London Heathrow UK, Europe and Los Angeles in the United States, and Canada, it is also fairly limited, but from time to time you can find great deals if you have the time to spare to monitor them for promotions.
Rates are constantly changing among rental car company competitors, and even with Qantas' buying power, the chances are that you are best supported by an online broker, like Cheaperthancars, who work with the combined power of many airlines and rental companies, working together with a shared platform network, to negotiate better, or at least, constantly keen pricing and a wider range of vehicle choices.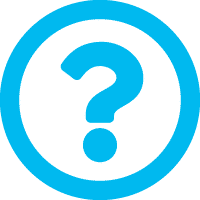 2. Does Qantas have deals that are exclusive to its customers with car rental companies?
Deals are generally not exclusive, although exceptions can occur. Qantas promotes on its website a range of specials and offers with Avis, Budget, Hertz and Thrifty with upgrades to bonus points.
There is no guarantee that they are cheaper, and it takes a lot of effort to keep an eye on them. So it easier to compare using an online car rental travel agent whose functions it is, to do the comparing for you, and provide you with the best rates.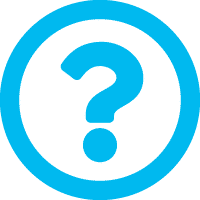 3. When is the best time to find the cheapest Qantas tickets and car rental in Australia?
In short, we recommend to book ahead, whether it's for a low season or high season.
Low seasons are in the Australia and New Zealand colder months between May and September with the exception of the July school holidays.
High seasons tend to be around December though January, Easter and public holidays and booking 6 months or more in advance will give you availability and the best prices.
Qantas is similar to any other airlines as well as car rental companies who rely on them for a lot of their customers bringing them to their airport rental desks, so expect them to respond to demand.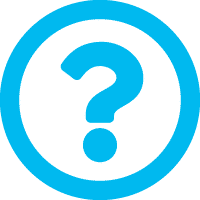 4. When is the best time to book my Qantas flights with car rental for peak season to Europe and the USA?
For most of the US, UK and Europe it is recommended to make your reservation at least 4-6 months ahead or more to ensure availability and the best price. Specials are often put on a long way in advance so that airlines can lock in as much demand as possible.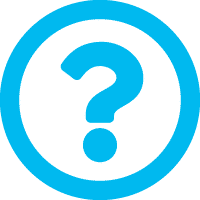 5. Will my Qantas frequent flyer points benefit the price on my car rental?
As with any frequent flyer program with airlines it's better to compare the prices versus the benefits and car models to work out if these benefits are best purchased through a comparison discount website such as Cheaperthancars or Airportrentals . In our experience it usually is better to reserve the points for airline tickets rather than for car rental as we believe that you will get better value for money. You'll probably end up with the same rental car hire company and pay less. Try using the comparison search tool at the top of this article for a quick idea.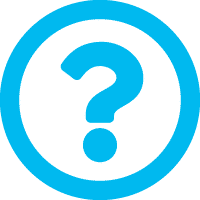 6. Does Qantas offer a car rental discount?
Yes and no. It depends on where you are going and with which car rental company.
Qantas doesn't operate a car rental company directly, but it does have a partnership with Avis, Hertz, Budget and Thrifty which offer discounts. This can change as it is only 4 of the major rental brands which number around 15. It also only covers around 600 locations worldwide compared to say 30,000+ on Cheaperthancars, not only at airports and airlines that connect with Qantas, but also train stations and city locations.
Discounting is in a constant state of flux with massive competition so don't rely on the Qantas discount partnerships, as you will likely find better discounts by shopping around on an online car rental website. Use the search tool above to compare with Qantas' discounts.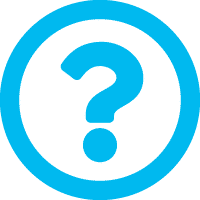 7. Do Australian residents get cheaper rates when flying overseas with Qantas?
It varies. Prices displayed are usually subject to the residency and location of the user with Qantas partnerships. It's the same with online discount comparison websites like Cheaperthancars and Rentalcars that offer more rental companies, vehicles and discount choices.
So for example, if you are an Australian or NZ resident, your rates may be substantially different than if you are an Australian or New Zealand resident. Usually its much better than, for example US residential rates which is a massive customer base that gets frozen out of these great rates.
That's because the car rental companies are selecting users that they can get the most yield from, or the most sales. UK and European residents can generally access similar rates to those coming in from overseas. As always, when you are shopping around for the best rates, use a comparison booking tool, such as the one at the top of this article.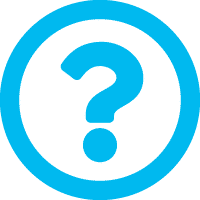 8. Will I get compensation for my car rental booking if Qantas cancels my flight?
It depends. Usually within 24-48 hours full cancellation rates can apply for car rentals. Free changes can usually be made outside of this period, but check the terms and conditions of your booking.
It is always wise to ensure that you have cancellation or disruption insurance for travel, to cover your losses with a travel insurance or car rental booking insurance.
Denied or delayed boarding compensation by Qantas can offset any car rental losses, but it usually only paid on flights originating in the UK, Europe or US.
Europe is covered by the EU Regulation EC 261/2004 which provides €600 compensation for journey's over 3500km.
A similar post Brexit arrangement (The Air Passenger Rights and Air Travel Organisers' Licensing (Amendment) (EU Exit) Regulations 2018 which under Part 4, section 8, mirrors regulation EC 261/2004 into domestic UK law) is in place for UK originating flights, being £520 compensation for journey'
These conditions could change, so it is important that you check official government or authority websites for more details.
Qantas is usually quite efficient at processing compensation that will help you offset any rental car losses.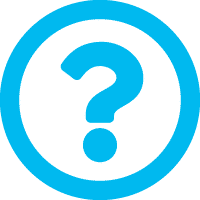 9. Will my car rental firm be aware if my Qantas flight is delayed or has cancelled?
When you reserve your car rental, provided the information is entered or captured by Qantas or an online car rental booking service, the information gets conveyed to the rental company.
Cheaperthancars, for example ask you to enter your flight number for arrival. This is also usually optional, although it's sensible to provide this information in case you are not in as position to notify the car rental company.
As additional cover a telephone number of the car rental depot or vendor is often supplied on your reservation voucher. Always use the customer service supplied by the online booking service on the "manage my booking" link, if language is an issue, as they can usually help.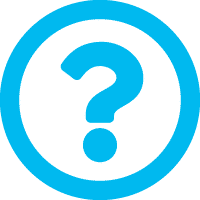 10. Can Qantas help if there is a problem with my car rental booking?
Since Qantas isn't a car rental company and does not deal directly for service on behalf of customers with car hire businesses – your contract is with the car rental company who you should contact or the depot where you picked the car up from.
As a reserve back up, you can always call Qantas or the online rental car provider for guidance, that you have chosen to book with and use the customer service chat service from your smartphone to help.
Generally an online car rental company offers better support as they are constantly specialising in car rental matters with great volumes, are an independent voice, but ultimately it is down to the car rental company and their co operation.