About United Airlines (UA)
United Airlines (UA), generally branded as United, is an American airline operating a wide-ranging network of domestic and international routes, with a distinguished presence in the Asia Pacific region. From its primary hub in Chicago-O'Hare, plus seven domestic hubs, United flies to 231 regional and domestic destinations, and 125 international destinations in 48 countries.
Like it's main U.S. competitors, United employs a hub system for both international and domestic travel. Flights to and from Chicago serve the Midwest, while Denver is the hub for the central and western United States and Canada. Likewise, Houston is the gateway to Latin America, Los Angeles to Asia and Australia, and Newark being the main hub for flights on the East Coast, and some destinations in Asia and Europe. Finally, Washington-Dulles is the primary entry point for Europe.
With a fleet consisting of wide-body aircraft, United flies to the major airports, while its subsidiaries serve the secondary and smaller airports. Some of the most popular of United's 4,500 daily flights include Boston, Honolulu, Las Vegas, Orlando, San Diego, San Francisco, Seattle, and Washington, D.C. Its top international destinations include Havana, Auckland, Melbourne, Brussels, Milan, Sao Paolo, Hong Kong, Dubai, and Aruba.
With bargain flight deals, we can team you up with United Airlines cheap car rental from the biggest names in the business: Alamo, Budget, Hertz, Sixt, Europcar, and National. The vehicle types on offer run the gamut from minicars, compact and economy sedans, to fullsize premium and luxury 4-door sedans, estate wagons, SUVs, and 7-12 seater minivans. And depending upon location, you'll get a great deal on specialty vehicles along the lines of convertibles, pick-up trucks, and cargo vans.
Tips for United Airlines Passengers Renting Cars
Surprisingly, United Airlines car rentals do not include a Collision/Loss Damage Waiver (CDW/LDW), which must be purchased as an add-on. Likewise, Theft Protection (TP) and the Excess Damage Waiver, also known as Excess Reduction (ER).
Drivers under the age of 25 will pay more for a modest selection of cars limited to mostly economy and compact cars.
Debit cards are generally acceptable for securing and paying for your car hire; however, individual providers will have their own set of restrictions and exclusions. Cash is not accepted for payment or the security deposit.
Given the fact that you must have some kind of insurance to rent a car, your credit card is likely to offer automatic coverage for your vehicle. Make sure you check with the card issuer before declining the CDW option offered by United and the car rental provider.
No matter where you travel, there's a chance you may incur some after-the-fact surcharges that could be easily avoided by reading the terms and conditions of your rental agreement. For example, returning a dirty car will result in a cleaning fee. Meanwhile, particularly in the U.S., there are fees for not driving more than 75 km (45 mi), returning the car to a different location (aka one-way fees), and returning the vehicle in outside of business hours.
The overwhelming majority of vehicles in car rental fleets are equipped with an onboard GPS or similarly branded device. Your mobile phone may serve as an alternative navigational device — provided you won't get hit with international roaming fees. Check with your mobile wireless provider and possibly save on the daily GPS charge.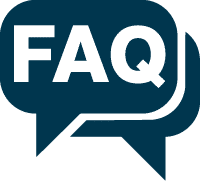 Frequently Asked Questions about car rental when flying United Airlines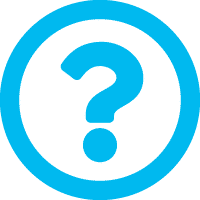 1. Does United Airlines have the best rates for car rental at the airports that it flies into?
United Airlines does and it doesn't. Also it is an airline and not a car rental company. Therefore, it's not their main business.
Internationally, in our experience, it generally doesn't. For visitors coming into its home country of the United States and outbound flights for Americans going to major global car rental destinations such as London Heathrow UK, Germany, France and Spain or the rest of Europe and Los Angeles in the United States, and Canada, it can be patchy and limited, but from time to time you can find great deals if you have the spare time to keep an eye on them for specials.
This is because prices are always changing among the rental car company competitors, and even with United Airlines' buying power, the chances are that you are best supported by an online broker, like Cheaperthancars, Expedia or Rentalcars, who team up with the combined purchasing power of many airlines and rental companies, to negotiate better, or at least, constantly sharp rate checking on a wider range of vehicle choices.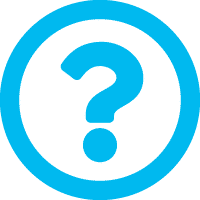 2. Does United Airlines have deals that are exclusive to its customers with car rental companies?
Deals are generally not exclusive all of the time, although exceptions can occur. United Airlines currently promotes on its website a range of specials with "exclusive" arrangements, such as bonus points, upgrades etc, but these do not always reflect in the best prices.
Since there are many car rental companies (over 800 worldwide) it makes sense to compare United airline's partners and deals with an online car rental travel agent that specialises and provides you with the best rates.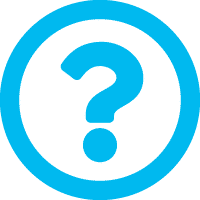 3. When is the best time to find the cheapest United Airlines tickets and car rental to the United States and Canada?
Booking ahead by about 4-6 months, whether it's for a low or high season, is a good idea.
Demand is bigger in high season, and specials are pushed out in low season.
High seasons tend to be Thanksgiving, Easter and Christmas / New Year with summer vacation period between July and August going off the scale.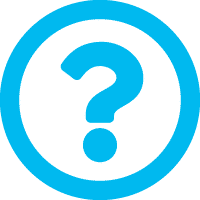 4. When is the best time to book my United Airlines flights with car rental for peak season to UK, Europe, Australia and into the USA?
For most of the US, UK and Europe as well as Australia and NZ, it is suggested that you make your reservation at least 4-5 months ahead or more to ensure that you get your preferred car models and the best price. Special promotional airfares often are coupled with activity from the car rental companies. This is done a long way in advance so that airlines can obtain the maximum amount of passengers, according to demand, and the car rental companies copy them.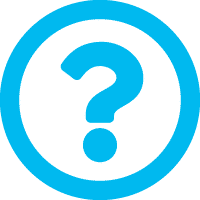 5. Will my United Airlines frequent flyer points benefit the price on my car rental?
Sometimes, but not always.
Firstly, the frequent flyer United Airlines MileagePlus membership program can be used to book car rental on partner car rental companies. The links are shown on the United Airlines website and points can be earned by booking with them.
As with any frequent flyer program with airlines it's better to compare the prices versus the benefits and car models to work out if these benefits are best purchased through a comparison discount website such as Cheaperthancars or Expedia.
It's not just a matter of price as sometimes the points are better used for flights rather than car rental, which are generally more expensive.
In our experience we believe it is better to reserve your points for airline tickets rather than for car rental, as we generally find that you will get better value for money. You'll probably end up with the same rental car hire company and pay less if you check – certainly with over 800 plus to choose from you will see more competition. We suggest you use the comparison search tool at the top of this article to see what's on offer by comparison.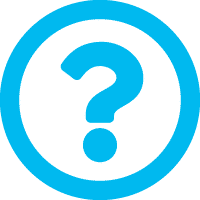 6. Does United Airlines offer a car rental discount?
Yes and no. It depends on where you are going and with which car rental company.
United Airlines doesn't operate a car rental company directly, but it does have a few partnerships with brands like Avis, Hertz, Budget, Dollar and Thrifty which offer discounts. These can change as it is usually only around 4 of the major rental brands which number around 20. If you go global there are over 800 in total approximately.
You also need to be aware that the airports that United Airline's fly into, is not necessarily where you'll end up. You may go with a connecting airline to another location not served by United Airlines. City depot locations such as at train stations and hotels provide for further options. For this you will need a comparison website like Cheaperthancars.
Discounting and options are therefore in a constant state of change with massive competition and variables, so there is a need to look beyond United Airlines discount partnerships, since you will likely find better discounts by shopping around on an online car rental website. Use the search tool above to compare with the discounts offered by United Airlines.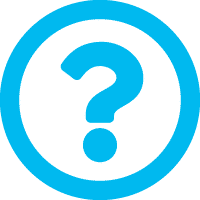 7. Do foreign residents get cheaper rates when flying into the USA with United Airlines?
It varies. As with all car rental companies, prices displayed are usually subject to the residency and location of the traveller with United Airlines partners when they enquire and book. Online rental car comparison websites like Cheaperthancars also show many more rental companies, vehicles and discount choices.It varies. As with all car rental companies, prices displayed are usually subject to the residency and location of the traveller with United Airlines partners when they enquire and book. Online rental car comparison websites like Cheaperthancars also show many more rental companies, vehicles and discount choices.
So for example, if you are a European, Asian, Middle Eastern or Australian resident, your rates may be substantially different than if you are from the United States or Canada. Usually US residents, which is a huge customer base, get blocked from these great prices.
As always, when you are shopping around for the best rates, use a comparison booking tool, such as the one at the top of this article.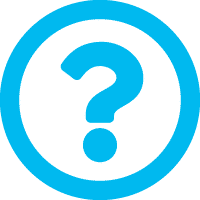 8. Will I get compensation for my car rental booking if United Airlines cancels my flight?
It depends on the region or country.
For the rental car, within 24-48 hours full cancellation rates can apply. Free changes may be made outside of this period, but check the terms and conditions of your booking.
We recommend you have cancellation or disruption insurance for travel, to cover your losses with a travel insurance or car rental booking insurance.
Denied or delayed boarding compensation by United Airlines can offset any car rental losses, but it is usually only paid on flights originating in the UK, Europe or US.
Europe is covered by the EU Regulation EC 261/2004 which provides €600 compensation for journey's over 3500km. You can claim this directly from the airline or through an online services that provide the administration.
In the UK there is a post Brexit arrangement - (The Air Passenger Rights and Air Travel Organisers' Licensing (Amendment) (EU Exit) Regulations 2018 which under Part 4, section 8, which reflects regulation EC 261/2004 into domestic UK law) which is in place for UK originating flights. The amount is £520 compensation.
Check these conditions as they can change, with the local official government or authority websites for more information.
United Airlines is usually quite efficient at processing compensation that will help you offset any rental car losses.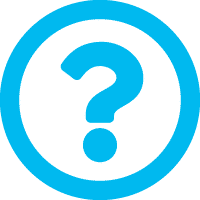 9. Will my car rental firm be aware if my United Airlines flight is delayed or has cancelled?
When you reserve your car rental, provided that the flight number information is entered or captured by United Airlines partners or an online car rental booking service, the information gets conveyed to the rental company pick up point.
Cheaperthancars, for example ask you to enter your United Airlines flight number for arrival. Although it is optional it's sensible to provide the details in case you are not in a place or situation to let the car rental company know.
As an addition to this a telephone call to the car rental depot or vendor is often supplied on your reservation voucher. We suggest to always use the customer service supplied by the online booking service on the "manage my booking" link, if language is an issue, they can generally help with operators that speak English and translate to help.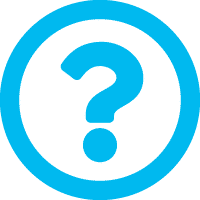 10. Can United Airlines help if there is a problem with my car rental booking?
Since United Airlines is an airline, not a rental company, it does not represent them directly for customer service– your contract is with the car rental company who you should contact where you picked the car up from. Contacts are generally provided on your voucher.
Generally an online car rental company offers better support as they are constantly specialising in car rental matters with great volumes, are an independent voice, but ultimately it is down to the car rental company and their co operation.