LEADING CAR RENTAL BRANDS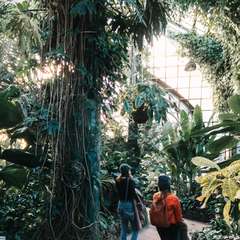 Lincoln Park Observatory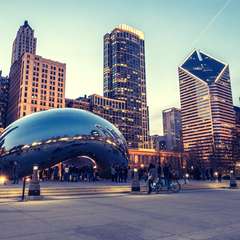 Millennium Park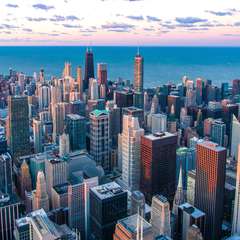 Skyscrapers
Popular Rental Cars in Chicago
Address: Chicago - Central (illinois) - 203 N La Salle St, Chicago, 60601 1210, Illinois, Il, Illinois. To check for other local car rental hire depot locations in Chicago, select search above.
Going off road or to some out of the way place? Why not have an adventure with a 4x4 or SUV. Here are some examples to compare prices: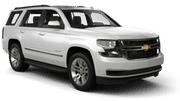 Chevrolet Tahoe


7 3

5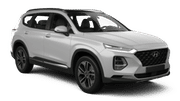 Hyundai Santa Fe


5 4

5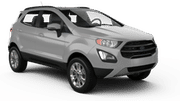 Ford Ecosport


5 3

5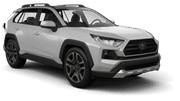 Toyota Rav4


5 3

5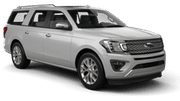 Ford Expedition


7 3

5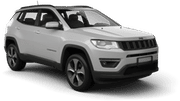 Jeep Compass


5 3

5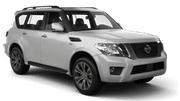 Nissan Armada


7 4

5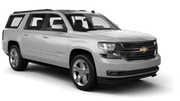 Chevrolet Suburban


7 3

5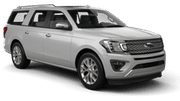 Ford Expedition EL


7 3

5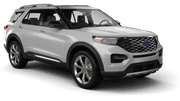 Ford Explorer


5 4

5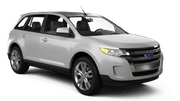 Ford Edge


5 4

5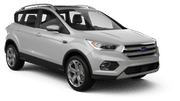 Ford Escape


5 3

5
Are you driving with a large group? See our wide range of 7, 9 and 12-seat people carriers (MPV's) van's and minivans. Here are some examples to compare prices: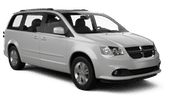 Dodge Grand Caravan


7 3

5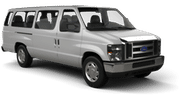 Ford Club Wagon


15 4

4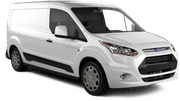 Ford Transit


12 6

4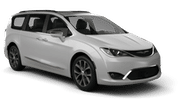 Chrysler Pacifica


7 3

5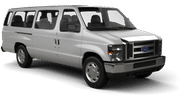 Ford Econoline


12 6

4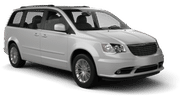 Chrysler Town and Country


7 3

5
Small cars that are easy to park, economy size is ideal for driving in those busy city streets. Here are some examples to compare prices: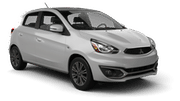 Mitsubishi Mirage


5 2

4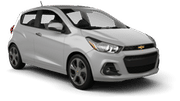 Chevrolet Spark


5 2

4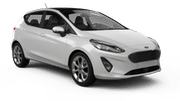 Ford Fiesta


5 2

4
Standard cars are comfortable and big – great for family trips and longer-distance travelling. Here are some examples to compare prices: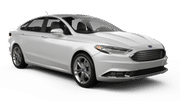 Ford Fusion


5 3

2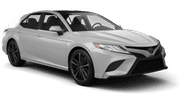 Toyota Camry


5 3

2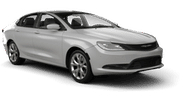 Chrysler 200


5 3

2
Check out the ideal sports convertible car for you - a great car at a great price. Here are some examples to compare models and prices: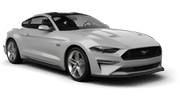 Ford Mustang Convertible


4 2

2
Why not drive around your destination in comfort and luxury – in a luxury executive car. Here are some examples to compare prices and various models: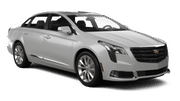 Cadillac XTS


5 5

4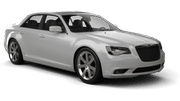 Chrysler 300


5 5

4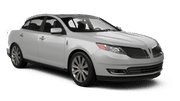 Lincoln MKS


5 5

4
Note: These are indicative examples only. For accurate car comparisons and prices, enter your dates into the search above.
Chicago City Driving Ideas Guide
Situated in the Midwest on the shores of Lake Michigan, Chicago is the third largest city in the United States and a popular tourist destination. It is well known for its excellent restaurants, great shopping opportunities and jazz venues.
Chicago has many cultural attractions and its museums are ranked as some of the best to be found worldwide. They include the Adler Planetarium, the Field Museum of Natural History, the Museum of Science and Industry and the International Museum of Surgical Science. The city also has many fine art galleries which include the Art Institute of Chicago and the National Museum of Mexican Art.
Shedd Aquarium, Lincoln Park Zoo and the Museum of Photography are also well worth a visit.
Many areas outside Chicago are well worth a visit, so once you have seen enough of the "Windy City" hop in your rental car and do some exploring!
Chicago to Indiana Dunes National Beach, Indiana
51 mins to Indiana Dunes National Beach, Indiana (39 miles)(62kms) via I-90 E
Situated in the state of Indiana, the Indiana Dunes National Beach is a popular attraction for city dwellers from Chicago. It runs for an incredible 25 miles along the south of Lake Michigan.
Be sure to visit Mount Baldy, a 123-foot dune created by moving glaciers. This dune actually continues to move south at around 4 feet per year! Mount Baldy can be climbed but only along designated trails.
Bird watching is also a favourite pastime in this area, especially at the Little Calumet River, home to many Blue Herons. The best time to see these birds is during spring and fall when they migrate. While in the area, be sure to visit Pinhook Bog, a unique ecosystem. Although this bog can only be traversed by a boardwalk, there are many interesting and weird plants to be found here.
The Indiana Dunes National Park features camping facilities, swimming and hiking trails.
Accommodation in the Indiana Dunes area includes camping, inns, lodges, bed and breakfast establishments and small hotels.
Chicago to Lake Geneva, Wisconsin
1 hour 30 mins to Lake Geneva, Wisconsin (83 miles)(133kms) via I-94 W
The town of Lake Geneva sits on the beautiful Geneva Lake. This 5,500 square acre body of water is an extremely popular area for water sports and other outdoor activities. These include parasailing, boating, wake boarding, water skiing, canoeing and diving. There are also four stunning beaches in the area filled with sun worshippers, and they are a great place to work on your tan.
Of course, the town of Lake Geneva has numerous other attractions and hosts a number of festivals throughout the year. Visit the outdoor museum and delve into life in the 1870's in the region.
Be sure not to miss out on smaller towns near Lake Geneva and their unique charms such as the exotic bird shows and dancing horses found in the town of Delavan.
Accommodation in the Lake Geneva regions includes rental homes, inns, bed and breakfast establishments, cottages and hotels.
Chicago to Galena
3 hours to Galena (165 miles)(265kms) via I-90 W and US-20 W
Situated in the scenic Midwest, the town of Galena is the perfect place to visit if you want to slow things down and relax a little. Galena is home to many historic buildings, the most famous been the home of Ulysses S Grant, the 18th President of the United States as well as Dowling House, which was constructed in 1826.
There are also many attractions outside of the town including the Chestnut Mountain Ski Resort, ballooning, fishing, camping, boating and hiking.
Due to the length of the drive and the sheer beauty of the area, you may choose to stay overnight. Accommodation options in Galena include campsites, resorts, hotels, motels, bed and breakfast establishments and rental homes or apartments.
At Cheaperthancars and Cheaperthanhotels we provide great deals and lots of choice. We believe that the less you spend the more fun you can have when you get there. We really do hope you enjoy your trip to Chicago.
Your Cheaperthancars Team