LEADING CAR RENTAL BRANDS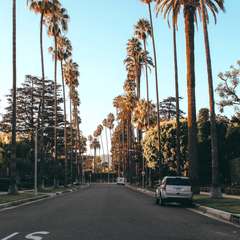 Los Angeles United States America Palm Trees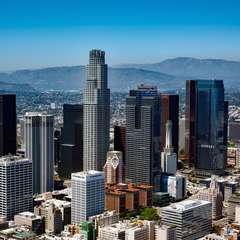 Cityscape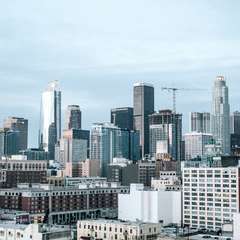 Downtown
Popular Rental Cars in Los Angeles
Address: Los Angeles - Nara Financial Center - 3600 Wilshire Boulevard, Suite 100m, Los Angeles, 90010, Ca, California. To check for other local car rental hire depot locations in Los Angeles, select search above.
Going off road or to some out of the way place? Why not have an adventure with a 4x4 or SUV. Here are some examples to compare prices: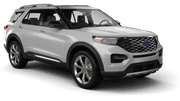 Ford Explorer


5 4

5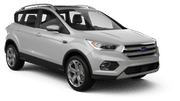 Ford Escape


5 3

5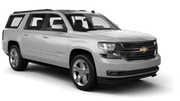 Chevrolet Suburban


7 3

5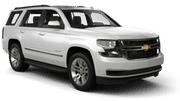 Chevrolet Tahoe


7 3

5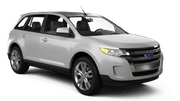 Ford Edge


5 4

5
Are you driving with a large group? See our wide range of 7, 9 and 12-seat people carriers (MPV's) van's and minivans. Here are some examples to compare prices: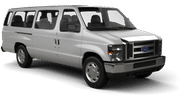 Ford Econoline


12 6

4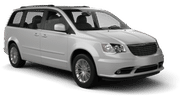 Chrysler Town and Country


7 3

5
Small cars that are easy to park, economy size is ideal for driving in those busy city streets. Here are some examples to compare prices: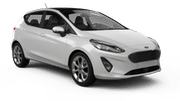 Ford Fiesta


5 2

4
Standard cars are comfortable and big – great for family trips and longer-distance travelling. Here are some examples to compare prices: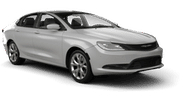 Chrysler 200


5 4

4
Check out the ideal sports convertible car for you - a great car at a great price. Here are some examples to compare models and prices: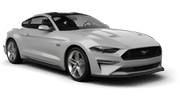 Ford Mustang Convertible


4 2

2
Why not drive around your destination in comfort and luxury – in a luxury executive car. Here are some examples to compare prices and various models: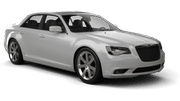 Chrysler 300


5 5

4
Note: These are indicative examples only. For accurate car comparisons and prices, enter your dates into the search above.
Los Angeles Driving Ideas Guide
Los Angeles, or L.A. as it is known by its inhabitants is one of the world's most visited cities with millions of tourists visiting the "City of Angels" each year.
Perhaps Los Angeles is most famed for its contribution to movie production worldwide, with Hollywood a major attraction and many famous movies stars choosing to make the city their home.
But there is more to this area of California than the glamour and glitz of Tinsel Town, the shopping bliss of Rodeo Drive or the star gazing in Hollywood's residential neighbourhood. Outside of the city, the open road is awaiting your rental car! Drive outside the city and visit some incredible places, often lost in the shadow of Los Angeles.
Los Angeles to Mecca Hills and the Joshua Tree National Park
2 hour 30 mins to Mecca Hills (157 miles)(252kms) via I-10 E
Situated in the Colorado Desert, Mecca Hills offers an excellent location, if you are physically fit. The hills themselves are filled with numerous hiking trails, including a relatively short one through the Painted Canyon. This canyon has some unique rock formations and the walls of the canyon itself are filled with minerals of various colours, hence its name. If you do not feel too active, opt for a Jeep tour through the canyon instead.
Other attractions in the area include the famed Joshua Tree National Park, a mere 20 miles from Mecca Hills. This national park also has numerous hiking trails, camping facilities, offers rock climbing and is filled with a large range of fauna, flora and birds.
Mecca Hills accommodation options are extremely sparse, in fact, a far better option would be to overnight in the Joshua Tree National Park. Here accommodation includes camping (the most affordable option), to various hotel choices. Motels, guest houses, self-catering venues and bed and breakfast establishments can also be found in the surrounding towns.
Los Angeles to Borrego Springs
3 hours to Borrego Springs (173 miles) (278kms) via CA-79 S
Set in Anzza-Borrego, the largest state park in California, the small town of Borrego Springs (population 3500), has many tourist attractions. In fact, tourism is the town's primary source of revenue.
Of course, the state park is a major attraction, but the town also features four golf courses! Other attractions include horseback riding, birding, as well as astronomy (the town is California's first Dark Sky Community). If you are looking for a daredevil adventure, consider a trip to the Ocotillo Wells Vehicular Recreation Area. This ATV park is open each and every day and consists of an 85 000-area wilderness area where you can rent off-road vehicles of various descriptions and ride them to your heart's content! Guided tours through the wilderness are available but sometimes it's just better to explore on your own. One of the major attractions, Devil's Slide, a 200ft-high granite island, is home to some old mine shafts, some which, it is rumoured, are haunted.
Borrego Springs accommodation includes lodges, motels, guest houses, lodges and a few hotel options.
Los Angeles to Big Bear Lake
2 hours to Big Bear Lake (100 miles) (160kms) via I-10 E
Situated roughly 2 hours east of Los Angeles, Big Bear Lake offers not only a stunning location but numerous activities including swimming, hiking, various forms of boating, fishing and other sports.
Make sure you spend some time climbing the trail up to Castle Rock for stunning views of the lake and surrounds. Other attractions encompass restaurants, bars, the Big Bear Historical Museum, mountain biking, bobsledding (in summer and winter) and camping.
Big Bear Lake accommodation incorporates some excellent low budget options of which camping is not only the most inexpensive but the most fun as well!  Other options are bed and breakfast establishments, condos, cottages, cabins, lodges, hostels and hotels.
With the money that you save on car rental at Cheaperthancars and the choices on deals and places to stay with Cheaperthanhotels, we really do believe you'll have to do more when you get there.
Your Cheaperthancars Team