LEADING CAR RENTAL BRANDS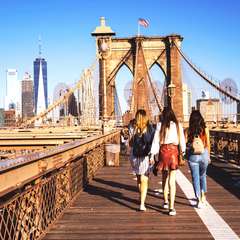 Brooklyn Bridge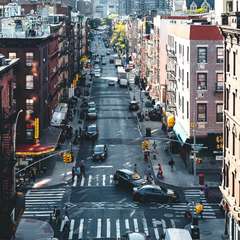 Chinatown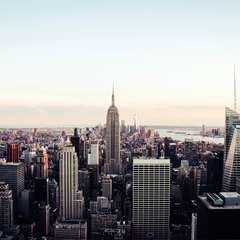 Empire State Building
Popular Rental Cars in New York
Address: New York - West 31st Street - 220 West 31st Street, New York City, 10001, Ny, New York. To check for other local car rental hire depot locations in New York, select search above.
Going off road or to some out of the way place? Why not have an adventure with a 4x4 or SUV. Here are some examples to compare prices: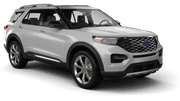 Ford Explorer


5 4

5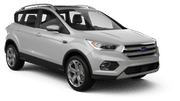 Ford Escape


5 3

5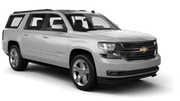 Chevrolet Suburban


7 3

5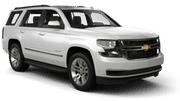 Chevrolet Tahoe


7 3

5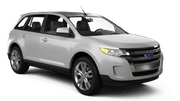 Ford Edge


5 4

5
Are you driving with a large group? See our wide range of 7, 9 and 12-seat people carriers (MPV's) van's and minivans. Here are some examples to compare prices: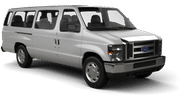 Ford Econoline


12 6

4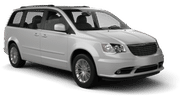 Chrysler Town and Country


7 3

5
Small cars that are easy to park, economy size is ideal for driving in those busy city streets. Here are some examples to compare prices: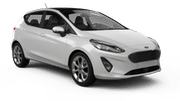 Ford Fiesta


5 2

4
Standard cars are comfortable and big – great for family trips and longer-distance travelling. Here are some examples to compare prices: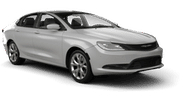 Chrysler 200


5 4

4
Why not drive around your destination in comfort and luxury – in a luxury executive car. Here are some examples to compare prices and various models: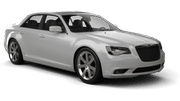 Chrysler 300


5 5

4
Note: These are indicative examples only. For accurate car comparisons and prices, enter your dates into the search above.
New York Driving Ideas Guide
Possibly the most famous city in the world, the "Big Apple" is truly a dream destination for any traveller. New York is filled with many famous attractions and can only really be explored thoroughly after numerous visits. That's of course if you are lucky to visit the city more than once in your lifetime.
The most famous attractions include the Statue of Liberty, Times Square, the Empire State Building, Central Park, Coney Island and the Bronx Zoo. These probably can all be taken in if you stay in the city for a couple of days.
However, New York State has numerous attractions found outside the city limits of the Big Apple. Many of these make perfect day trips out of New York itself, especially if you want to have a break from the hustle and bustle of the city. So hire a rental car, set your GPS and discover New York State.
New York City to Long Island
2 hours to Long Island (51 miles) (82 kms)
Although the trip to Long Island is a relatively short one, it can take some time as the roads used will always be somewhat congested. A visit to Long Island is well worth it however. The New York City Burrows of Queens form part of Long Island, but two areas further east are not considered to be part of the city. These are areas at Nassau and Suffolk.
Many smaller towns are dotted throughout the area. These include Port Jefferson, Brookhaven, Hempstead, Huntington, North Fork and Oyster Bay. Each town has their own unique charm.
Tourist attractions incorporate Jones Beach State Park, Montauk State Park, Lido Beach as well as numerous wineries including Duck Walk Vineyards.  The area is also home to some museums with the Museum of American Airpower a favourite for history buffs. Other cultural attractions include Heckscher Museum of Art, Sag Harbor Whaling and History Museum, Nassau County Art Museum and the Vanderbilt Museum and Planetarium.
Long Island accommodation is plentiful, with options to suit most pockets. Cheaper overnight accommodation might be slightly harder to find but will include bed and breakfast establishments, motels and some hotels.
New York City to Orange County
2 hours 10 mins (65 miles) (104 kms)
Orange County, situated in the Hudson Valley is located north of New York City. Many of the State of New York's top attractions are found in and around this area. It is also home to the West Point Academy, the pride of the American military.
The beauty of this spectacular part of the United States is the sheer diversity of things to do. Hike the world famous Appalachian Trail, travel down the Delaware River by raft or visit Newburgh, a fort built by George Washington and the first registered national landmark in the United States. In fact, numerous other historical buildings are found throughout Orange County. These include Bull Stone House (built in 1722) and Hill Hold (a stone farmhouse built in 1779). If shopping, eating and trying fine wines are more your thing, Orange Country won't disappoint.
Accommodation in Orange County includes camping sites, bed and breakfasts establishments, traditional inns, motels and hotels. Be sure to find something, however, you definitely will not only be staying for one day once you discover all that this magnificent place has to offer.
New York City to Philadelphia
2 hours 21 mins (97 miles) ( 156 kms )
At a shade over two hours away, why not consider a trip to the city of Philadelphia, Pennsylvania? "Philly" is noted for its rich history. In fact, the Declaration of Independence was signed in the city. This document led to the formation of the United States on 4 July 1776.
The city is home to a historic city centre as well as the Liberty Bell, which it is said, was rung after independence was declared. The bell itself now stands in the Liberty Bell Centre in the Independence National Historical Park. This park also features the Independence Hall and Congress Hall.
Other attractions in the city include the Philadelphia Zoo, the "Please Touch" Museum (an excellent place to visit if you have children), the Museum of Art, the Eastern State Penitentiary and the Franklin Institute Science Museum.
Accommodation in Philadelphia is similar to most cities in the United States. It includes motels, hotels, bed and breakfast establishments, inns, and lodges.
At Cheaperthancars and Cheaperthanhotels we offer you great deals on a wide range of car rental and accommodations. By spending less, we really do believe that you will have more to do with the saving when you get there.
Your Cheaperthancars Team