LEADING CAR RENTAL BRANDS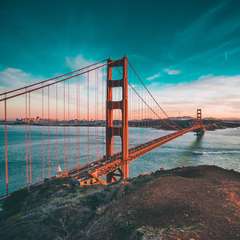 San Francisco Golden Gate Bridge United States America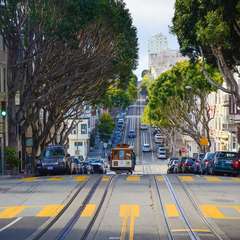 Street Cable Car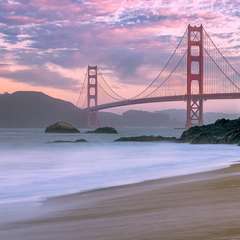 Baker Beach
Popular Rental Cars in San Francisco
Address: San Francisco - Central - Howard Street - 821 Howard Street, San Francisco, 94103, Ca, California. To check for other local car rental hire depot locations in San Francisco, select search above.
Going off road or to some out of the way place? Why not have an adventure with a 4x4 or SUV. Here are some examples to compare prices: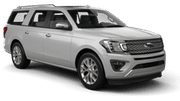 Ford Expedition EL


7 3

5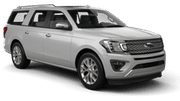 Ford Expedition


5 4

5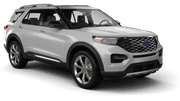 Ford Explorer


5 4

5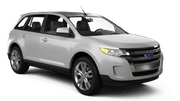 Ford Edge


5 4

5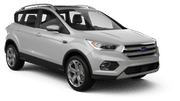 Ford Escape


5 3

5
Are you driving with a large group? See our wide range of 7, 9 and 12-seat people carriers (MPV's) van's and minivans. Here are some examples to compare prices: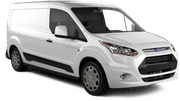 Ford Transit


12 6

4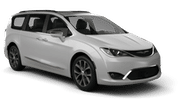 Chrysler Pacifica


7 3

5
Small cars that are easy to park, economy size is ideal for driving in those busy city streets. Here are some examples to compare prices: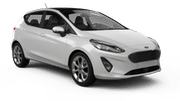 Ford Fiesta


5 2

4
Standard cars are comfortable and big – great for family trips and longer-distance travelling. Here are some examples to compare prices: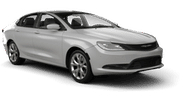 Chrysler 200


5 4

4
Check out the ideal sports convertible car for you - a great car at a great price. Here are some examples to compare models and prices: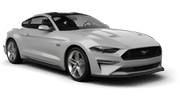 Ford Mustang Convertible


4 2

2
Why not drive around your destination in comfort and luxury – in a luxury executive car. Here are some examples to compare prices and various models: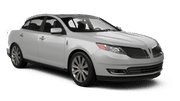 Lincoln MKS


5 5

4
Note: These are indicative examples only. For accurate car comparisons and prices, enter your dates into the search above.
San Francisco Driving Ideas Guide
San Francisco is one of the world's premier tourist destinations. Filled with so many must-see attractions, the city itself needs some days to be explored properly.
But once you have seen the Golden Gate Bridge, visited Alcatraz, eaten in Chinatown, lapped up the rays on Baker Beach, and taken in a play at the Fillmore, you might consider the numerous places of  interest to be found outside the city limits.
So why not hop into a rental car and see the sights, sounds and attractions outside the "City by the Bay".
San Francisco to the Napa Valley
1 hour to Napa Valley 25 mins (62 miles) 
With its Mediterranean style climate featuring long, hot summers, the Napa Valley area is a massive wine producing region of California. It boasts close to over 400 wineries and if you are a wine lover, this valley is a must visit!
Although wine is a prime focus in the valley, there are many other places of interest. Walks, trails and bicycle routes are to be found throughout the valley, many of them taking in various historical sites in the region. Why not take a guided hiking trail to find out more? For something completely different, consider a guided kayak tour on the Napa River. To see the valley in all its splendour, an early morning flight in a hot air balloon cannot be rivalled.
As numerous cities are found throughout the region, Napa Valley accommodation is truly varied. Cheap accommodation can be found in the form of guest houses, bed and breakfast establishments as well as on some wine farms themselves.
San Francisco to Half Moon Bay
52 mins to Half Moon Bay (30 miles)
A tranquil seaside town, Half Moon Bay is the perfect destination for you to relax and take in its beautiful surroundings, especially when the rush of San Francisco gets too much!
Half Moon Bay has over 15 pristine beaches, each with their own unique attractions. Why not hike a stunning trail along Pebble Beach or explore the tidal pools at Moss Beach?  Grey whales move through the bay throughout December to May. These majestic creatures can be seen from a number of viewing areas or on a whale watching boat trip. There are also some wineries to be found in the surrounding countryside.
Half Moon Bay accommodation includes lodges, inns, guest houses and hotels. Cheaper overnight stays include motels, small hotels, bed and breakfast establishments and self-catering units.
San Francisco to Nevada City
2 hour 34 mins to Nevada City (147 miles)
Situated in central California, northeast of San Francisco, Nevada City is a small, quaint town with a population of little over 3500 people. It is the perfect place for a nice relaxing road trip with many places of interest both in the town and the surrounding countryside. A large number of Californians from outlying areas use the Nevada City as a base when visiting the Tahoe National Forest, the South Yuba River and the ski areas of Donner Summit and Lake Tahoe.
If you are a history buff, you will love the historic "Old Town" where some structures, built in the 19th century, still exist. The city also has its own winery and hosts some sporting events, the most famous of these, a bicycle race called the Nevada City Classic has been held since the 1960's. There are also numerous cultural attractions to be found in the town including playhouses, museums and a multitude of music venues.
Nevada City accommodation incorporates options to suit all budgets, with bed and breakfast establishments often the most cost effective. Hotels, resorts, as well as vacation rentals, are also available.
Cheaperthancars and Cheaperthanhotels both offer great deals and lots of choice that will save you money, on car rental and accommodations. By spending less, we believe you will be able to do more when you get there.
Your Cheaperthancars Team