LEADING CAR RENTAL BRANDS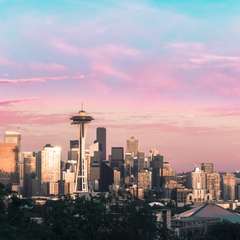 Cityscape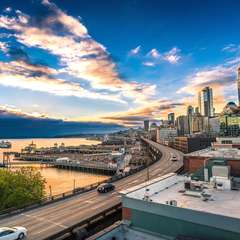 Marina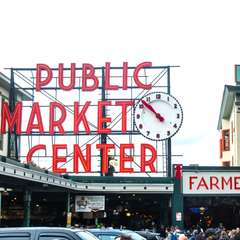 Market
Popular Rental Cars in Seattle
Address: Seattle - Downtown - 1601 3rd Ave, Seattle, 98101, Wa, Washington. To check for other local car rental hire depot locations in Seattle, select search above.
Going off road or to some out of the way place? Why not have an adventure with a 4x4 or SUV. Here are some examples to compare prices: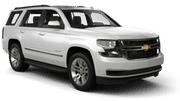 Chevrolet Tahoe


7 3

5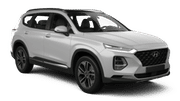 Hyundai Santa Fe


5 4

5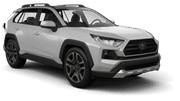 Toyota Rav4


5 3

5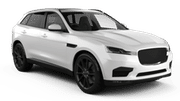 Audi Q3


5 2

3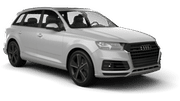 Audi Q7


7 3

5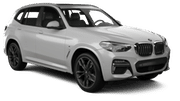 BMW X3


5 4

5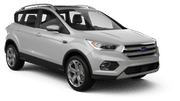 Ford Escape


5 3

5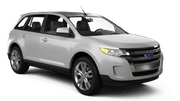 Ford Edge


5 4

5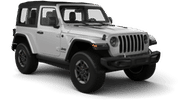 Jeep Wrangler


5 3

5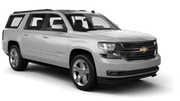 Chevrolet Suburban


7 3

5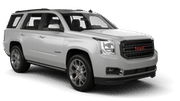 GMC Yukon


7 3

5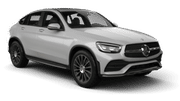 Mercedes GLC


5 5

5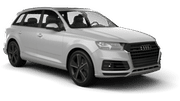 Audi Q7


5 5

5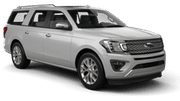 Ford Expedition


7 3

5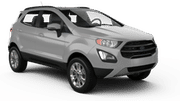 Ford Ecosport


5 3

5
Are you driving with a large group? See our wide range of 7, 9 and 12-seat people carriers (MPV's) van's and minivans. Here are some examples to compare prices: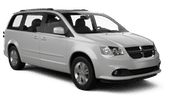 Dodge Grand Caravan


7 3

5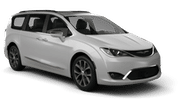 Chrysler Pacifica


7 3

5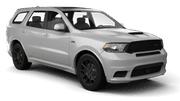 Dodge Durango


7 3

5
Small cars that are easy to park, economy size is ideal for driving in those busy city streets. Here are some examples to compare prices: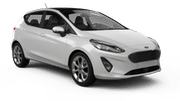 Ford Fiesta


5 2

4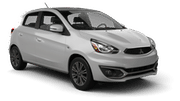 Mitsubishi Mirage


5 2

4
Standard cars are comfortable and big – great for family trips and longer-distance travelling. Here are some examples to compare prices: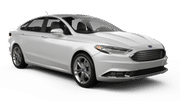 Ford Fusion


5 3

2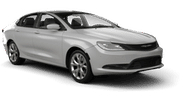 Chrysler 200


5 4

4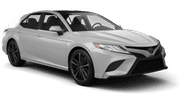 Toyota Camry


5 3

2
Why not drive around your destination in comfort and luxury – in a luxury executive car. Here are some examples to compare prices and various models: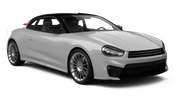 Cadillac CTS


5 5

4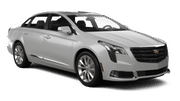 Cadillac XTS


5 5

4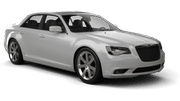 Chrysler 300


5 5

4
Note: These are indicative examples only. For accurate car comparisons and prices, enter your dates into the search above.
Seattle Driving Ideas Guide
Welcome to Seattle.
This young city really only started to find its identity amongst Americas great places from the 1960s, as more and more well known people became identified with it as their birth or growing up place.
The art and music scene contributed to by names that inspired its growth, such as Dale Chihuly, Kurt Cobain, Jimi Hendrix and Macklemore give this place an edge that perhaps no other US city has. There are pubs, a waterside sculpture park, museums, converted warehouses to art galleries, night and day places to hang out all over the town — this is a city that won't bore you at all.
Coupled with this is the high energy presence of one of the World's largest computer firms, Microsoft and home to its founder Bill Gates, to raise its identity in the technology and business world.
Then there is the natural setting of this city, situated on the waters of Puget Sound surrounded by the grand forests of the Cascades and other areas only a few miles from Seattle's CBD. This is a perfect place to rent a car and set the wheels in motion to lavish on the scenic countryside that surrounds it and capture some stunning vistas on your camera.
Here are some ideas that we put forward after talking to locals on places to take a drive to.
Seattle to Cape Flattery
4 h 33 min to Cape Flattery (159.9 mi) (257kms) via WA-112 W
Cape Flattery is America's most northernmost point and considered the most beautiful place on the Makah Indian Reservation.
There are four observation points from the 60ft cliffs over the ocean, which allows you to take great pictures, and say "you've done it". The drive here is pretty ordinary, especially when you consider the other areas of Washington State that are simply spectacular, and nothing to get excited about, but definitely getting here is a tick on the "must do bucket list" of places in the USA. So we have put it as number one for reasons of "I've been there" alone.
Cascade Loop
2-4days 440 miles (708kms)
Normally we don't put drives as long as this, in as a suggestion. But this is a notable exception.
National Geographic describe this road journey as one of the most spectacular drives in North America.
You may want to factor in some overnight stays along the way.
The journey commences only 28 miles outside Seattle, takes you through the Cascade Mountains, down the Columbia River Valley, along the Glacier Lake Chelan, Methow Valley and the North Cascade National Park, all the way to Puget Sound. Without doubt this is the best road trip in the area — do not miss it!!
Seattle to Columbia River Gorge
3 h 18 min (180 miles) (289kms) via I-5 S
This is also known as Lewis and Clark's gateway to the Pacific, and comprises of an 80-mile long deep chasm with spectacular cascading waterfalls, volcanoes, and sumptuous vineyards.
Seattle to Mount Baker
2 h 43 min to Mount Baker Resort (116 miles) (187kms) via I-5 N
We put Mount Baker Resort in as a place to head for, but there are plenty of alternative points of beauty in the area. While you are climbing this active volcano you will see some of the most spectacular scenery from cascading waterfalls, dense green forests and the craggy peaks of the North Cascades.  This place will provide you with unforgettable photos.
These are just a few of the 25 or so drives recommended by locals that make this state a stunning motoring destination.
Staying overnight will inevitably be part of your plans, so we recommend choosing from one of the many options for places to stay on our discount accommodations website Cheaperthanhotels.  Together, with the money you save on your car rental in Seattle with Cheaperthancars, you will have more to spend when you get there.
Your Cheaperthancars Team